Before we are blessed with a fresh new NBA season each year, we have gifted with the all-absorbing NBA draft and throughout this period the NBA draft odds are white-hot.
Top 2 overall picks @Zionwilliamson & @JaMorant swap jerseys after their first matchup #NBARooks pic.twitter.com/Z76d1TMpbo

— NBA Draft (@NBADraft) February 1, 2020
NBA draft betting is similar to a lot of NBA basketball betting, except there are a number of unique and entertaining NBA draft betting odds that you wouldn't normally see during the regular season.
Part of the draft is the lottery and the NBA draft lottery odds in 2019 were some of the best we've seen in recent years, with a record number of trades on draft day. The NBA draft odds in 2019 didn't disappoint. Zion Williamson took the No.1 overall spot to the New Orleans Pelicans, while Ja Morant followed him as the No. 2 pick and went to the Memphis Grizzlies.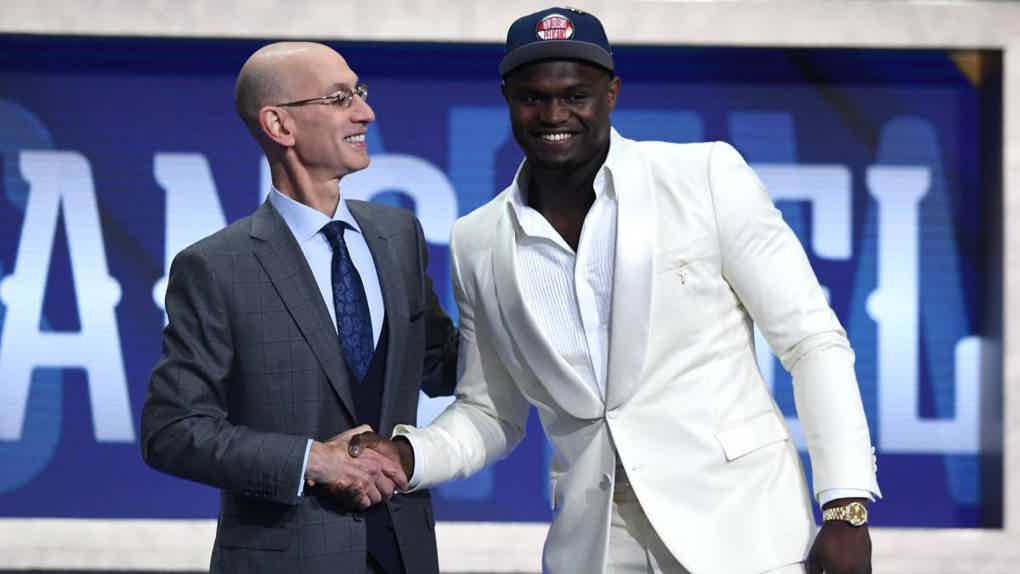 Find some of the best NBA draft betting odds through our recommended partners, who provide not just great NBA draft odds but also the NCAA Basketball as well as regular-season NBA odds.
NBA Draft odds
The NBA Draft odds are unavailable, but as soon as they're available we'll be sure to post them here, so keep checking back! This page was last updated on September 10, 2020:
How does the NBA Draft work?
The NBA Draft is a time for the NBA teams to choose players to join the NBA and it happens annually in June. Teams take turns choosing players, which is called a "pick", with two rounds in the draft. Once the picks are completed the teams can then trade picks for players, money, or other picks, which is what makes NBA draft betting such a good time for sports betting fanatics.
In order for players to be picked, they must be at least 19 years old on the day of the draft. In order for the league to stay balanced, the teams with the worst NBA records get to pick first. There are measures in place to ensure teams don't purposely lose games in order to get first pick.
NBA playoffs go into a lottery system to see who is awarded the first pick
. It works much like national lotteries, balls with numbers written then go into a machine and are selected and eventually an order are established. Almost daily, new NBA draft lottery odds are available all the time leading up to the actual event.
Where to Find the Best Odds for the NBA Draft
Finding the best odds is often a difficult task as many will favor one operator over another, but simply look through our list of recommended online sportsbooks to find the very best odds available from well-established providers. The list includes an in-depth look at each of the top-rated sportsbooks, detailing about deposits and withdrawals methods.
We would always recommend following the market you're interested in, so in this case, keeping track of the NBA betting odds throughout the season will give you a good idea of what teams want and how they may act during the draft. Doing so will allow bettors to maximize the value of the NBA draft odds they choose to wager on. One partner which is committed to providing an excellent market for major U.S. sports, including NBA Draft betting, is BetUs who are well established in the industry.
Types of NBA Draft Betting Odds
With so much to digest during the NBA Draft, it's important to understand which makes will be most fruitful to bettors. The 2019 NBA draft lottery odds were a great market – but do you play the market?
Well, the main three markets are Longshot betting, first, pick betting and playing the over/under. We will provide you with a few tips on how to make the most of your wager. VegasBetting also has a betting guide for numerous other basketball events for bettors to take advantage of before placing their first bet.
NBA Draft Longshot Betting
Longshot betting is for those that are feeling confident and are looking to make a big return on their bet. While it may be risky, with the right insight it can be extremely fruitful to the bettor. NBA draft betting is often players placing bets on favorites, but longshot betting is an increasingly popular market.
It simply entails a bettor choosing an outsider to be picked for a particular spot. For example, in the 2010 NBA draft odds, picking RJ Barrett as the No.1 pick would have been a longshot bet and would have been dividends had it come in. Remember it's not just NBA draft betting that basketball fans can wager on, the NCAA Final Four also offers a broad range of betting options.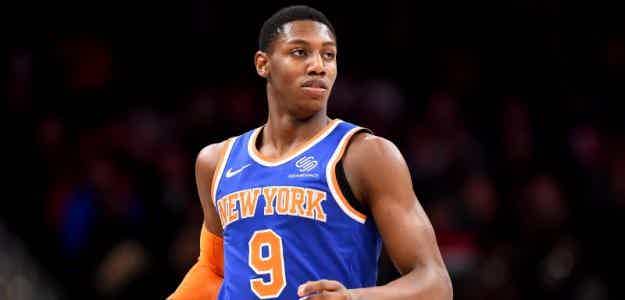 NBA First Pick Betting
Leading up to the draft and throughout the offseason, it's the most talked-about point between NBA fans; who will be the No.1 pick this year? So as you can expect, NBA draft betting centers around this particular type of wager.
We must insist that it's so important to check the information provided and what's happening behind the scenes to maximize your stake. There is enough out there to make a good wager on the first choice.
NBA Draft Over/Under
Finally, we have the over/under, which is a popular betting line for almost any sport you'll find on with an online provider. In order to play the over/under you must predict whether an outcome will be over or under a certain number.
In the case of NBA draft betting, it refers to the number of players to be draft from a certain school or number of freshman players to be drafted. For example, you may wager an over bet on the number of players to come from Duke. This bet could be 2.5 at odds of 5.00. A $10 stake would require 3 or more players to come in for a $50 payout, while if it's 2 or lowers then the house would win. It can be risky, but if you're well-versed on the players in the draft it's a good line to use.
Related Content