Golf is a hugely popular sport across the United States, and England. And betting on golf is something anyone of us can do from the comfort of our homes, without the need to go to a golf course.
To get started on golf betting, you should know the basic events and bet types. You should also be acquainted with some of the best golf betting sites.
That's why we have created this list of golf betting sites and highlighted some of the best out there for you. It is never a bad idea to read the full list of recommended sites.
Read ahead to find out how to make the best golf bets at a variety of tournaments and throughout the season.
Best Golf Betting Sites
The team here at VegasBetting has compiled a list of the best online golf betting sites. Check out the highlights from some of the top sports betting sites, all available to bettors right here in the US.
Golf Betting at Bovada
Bovada is the tippy-top of the sports betting world. And golf is no different. Check out their odds, futures, and lines for a great sportsbook experience. 
Golf Betting at Intertops
Intertops is a one-stop-shop. They have an excellent sportsbook and two casinos. Golf bettors will be well-served by this well-round online betting site.
Golf Betting at GT Bets
GT Bets is great for newcomers to golf betting. This beautiful site makes signing up easy, and with two welcome bonuses, rewarding. 
Golf Betting at SportsBetting
Sportsbetting.ag has been around since the very beginning. They opened their online betting site in 1997 and have been operating out of Costa Rica for more than 20 years.
Their experience really shows. They have everything a sports bettor could want. Extensive odd, a variety of bets, and great sports articles. Check them and their bonuses out!
Golf Betting at Bookmaker
Bookmaker has also been around for two decades. They are a wonderful site with great design. It is a trustworthy site to deposit your money.
And you can deposit basically whatever currency you have! From Japanese Yen to Mexican Pesos, they accept them all. Of course, US dollars are accepted here.
Golf Betting at BetOnline
BetOnline is great for golf bettors who want to wager on other things as well. They offer a wide range of political, sports, and entertainment betting.
Betting on Golf Tournaments
Tournaments can get our blood pumping, as the stakes run even higher. Betting on golf tournaments raises the excitement even more.
An important part of making smart bets here is not to let these emotions get the best of you. One way is to have an idea of the coming tournaments. Holding this global perspective is a good way to keep things under control.
The Open Championship is the only one of the major four tournaments outside of the US. It is also the oldest. It is called "open" because it is theoretically open to amateurs as well. In practice, only a small amount of amateurs play by invitation or qualification. Placing a small underdog bet on one of them could be a good strategy.
The Master's Tournament is the first big golf tournament for bettors of the year. It takes place during the first week of April. It is the only one of the big four to be held at the same location: Augusta National Golf Club in Georgia.
The US Open is the third of the major tournaments, taking place in mid-June. It is perhaps the most complicated of the golf tournaments, as it takes place across several courses. It's the most complex, but also the most lucrative! The annual award in 2019 was $12.5 million–the largest of the four tournaments. Generally speaking, the larger the prize, the more intense the betting as well!
The P.G.A. Championship was previously the last of the major tournaments, but it has recently moved to May, making it the second in the season.
The PGA is the most exclusive tournament, catering to almost only professional players. The career-focused prizes reflect this trend: the winner is automatically invited to the other three championships and to the PGA Tour for the next five seasons and the European Tour for seven.
Smart Golf Bets
There is not so much written about making smart golf bets when compared to the HL or NFL. We are are here to lay out some golf-specific strategies to help you make the best golf bets you can.
But first, it is always important to familiarize yourself with how odds work in general and to check up on the ones for golf in particular.
Keeping an eye on how the odds change will help you with our first big tip for making great golf bets:
Watch the hype. It can be easy to get swept up in the celebrity fanfare of the big-name golfers. This is also true for big events with lots of media coverage. Which is why we laid the tournaments out for you. But notice I didn't recommend to ignore the hype. Identifying hype can be a way to identify overvalued and undervalued wagers. If a golfer is getting a lot of media attention, you may notice they become the favorite in the betting world. This may have absolutely nothing to do with their skill increasing. When you learn to spot these changes, you can learn to bet smarter.
Know the courses. It goes without saying that you should be familiar with as many golfers as possible. But those golfers are inevitably playing on different courses, with more or less grass, with more or fewer trees, or water hazards. Depending on the course, they may have to drive farther or put with more finesse. Different golfers will have different strengths. These are details you cannot get from a stroke spreadsheet. You will have to do more research.
Golf Betting App
All of our recommended golf betting sites are great for mobile use. Whether you are an Android or iOS customer, these sites accommodate your mobile device.
Just open your browser on your smartphone or tablet, navigate to your favorite golf betting site, sign in, and you're good to go. You can even use the same account username and password.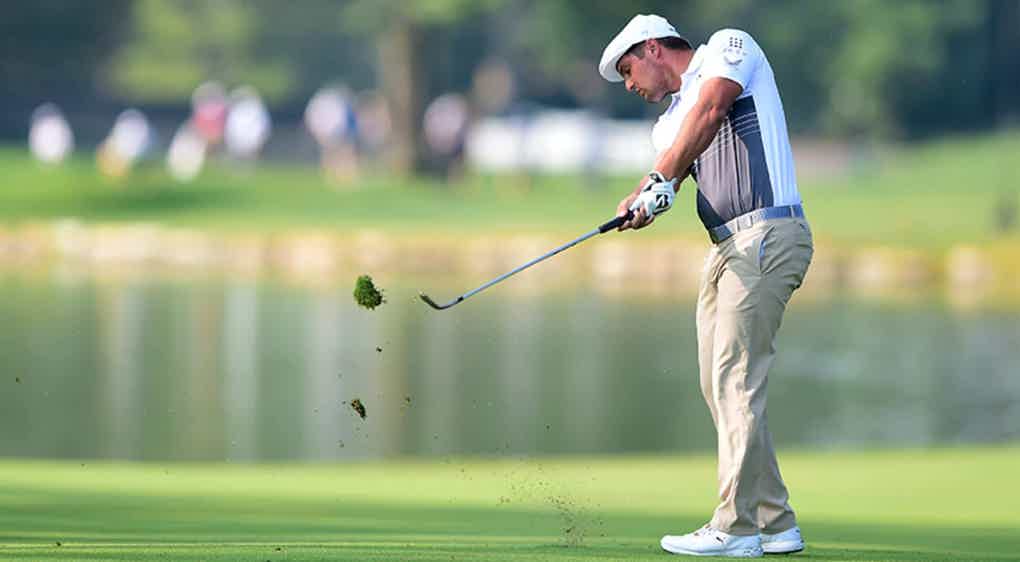 And you don't have to worry about downloading any app. These mobile betting platforms don't take up any phone memory or space on your home screen.
Related Content