There are not too many Paypal betting sites available for US bettors. Although it is an industry leader in online payments and has been for a long time. It really gained credibility when eBay acquired it in 2002. This established it as a central figure in the epayment industry.
By some estimates, 20% of online payments happen through Paypal. Especially outside of the United States, it is an important staple for serious bettors looking to make fast and secure transactions at a number of sites. However, for bettors within the United States, the gambling sites' options are virtually non-existent.
Finding Paypal Betting Sites
It is not easy to find Paypal betting sites. We have searched high and low, and none of our recommended partners currently accept Paypal.
If you already have Paypal set up, you will probably have to investigate other deposit methods.
Even without this research, you could visit your favorite online betting site, and they would be able to tell you as well. Paypal betting sites are mainly a European thing.
Paypal is one of the more dominant payment methods in the United States. However, they are somewhat specific about which countries they work in with gambling.
It is widely available in Europe, but many sites that are licensed in Central America will have trouble accepting Paypal.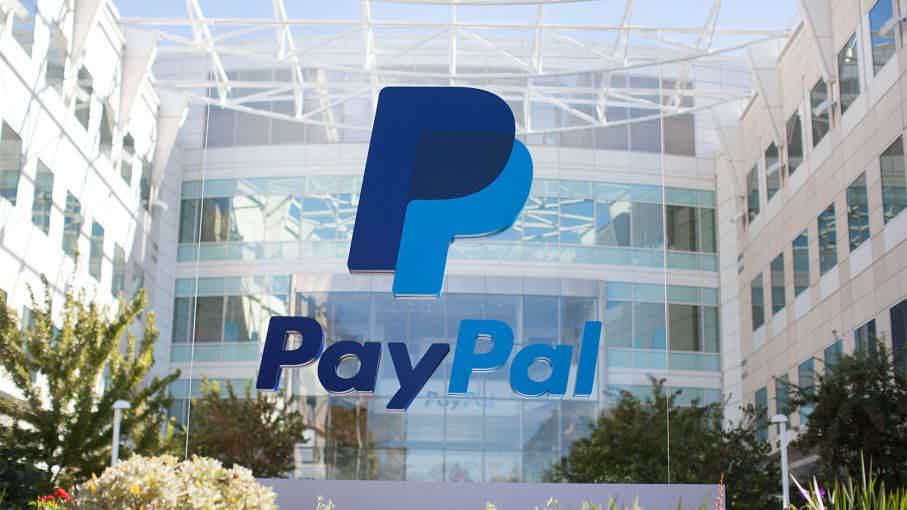 Online Sports Betting with Paypal
Sports betting with Paypal is as convenient as you can imagine. Having your account set up is the biggest step.
Since so many already have their Paypal account set up, you just have to connect it to an online sportsbook that accepts Paypal in your location.
US Bettors can check the list we have to see if their favorite online sportsbook qualifies. Mostly those based in Nevada or New Jersey will, and these are very rare, and not really the best ones. 
Paypal Fees
Most Sportsbook will not charge additional fees for using Paypal. However, Paypal charges 2.9%.
It is a very fast, convenient, and secure method. And depending on how much you are depositing, this could even be cheaper than other options.
With so many benefits going for it, it is surprising that it can still be so cheap. This explains why it is still the leading e-wallet around the world.
Instead of using your echeck or Visa card to deposit into your Paypal account, you can deposit directly into the different betting sites.
With debit or credit cards, online sportsbooks often charge a flat rate. So Paypal maybe your best online betting option if you are depositing smaller amounts.
Betting Apps that Accept Paypal
Many of you are looking for betting apps that accept Paypal. We have some good news for you here!
The first is that any sports betting sites that we recommend has a great mobile version of their website. Their sites are highly optimized for use on tablets or smartphones.
Just open your browser on your mobile device, navigate to your favorite sportsbook, and you are set. Just sign in with the same login credentials, and all your account information will be there for you to continue seamlessly playing.
All deposit methods available in the desktop version will also be available on the mobile version. It is as easy as can be.
There is nothing to download either! Nothing to take up precious memory or space on your home screen. All the important information is in the betting sites' servers. This makes your experience as easy, lightweight, and fun as possible.
Is Paypal Betting Legal in the US?
Paypal betting is legal in Nevada and New Jersey. Residents and visitors there can take full advantage of this excellent payment method.
It is also available on sites that are exclusive fantasy sports betting sites. As this is considered to be a game of skill, rather than luck, it has more legal leeway.
Paypal betting is legal as well for people in Europe. For much of the United States, Paypal betting remains a dream that is only slowly coming true.
Betting with Paypal Credit
Paypal credit betting is a great way to pay things over an extended period of time. It allows the vendor to receive their money upfront while you pay it in fractions over a period of time.
Paypal credit is accepted everywhere Paypal is. It is that simple.
It is also easy to apply. You can do so directly from Paypal's websites. It is, like all credit lines, subject consumer credit approval.
 Related Content