MLS Vegas Odds
MLS has exponentially grown in popularity over the past few years, particularly as a point of attraction in sports gambling. So if you're looking to make money on Vegas MLS odds, you've come to the right place.
Though some are thrown off by the mention of MLS Vegas odds and Las Vegas betting in general, you needn't be one of them.
There is no difference between MLS odds in Vegas and betting lines you see elsewhere. These odds merely come from sportsbooks and casinos in Las Vegas. 
To be clear: That doesn't mean you need to be in Vegas to place your bets.
Many sportsbooks base their MLS odds off those from Las Vegas establishments. You need to double-check where game and future lines are at before placing your wager, but overall, if you know the lines Vegas sportsbooks and casinos are laying, you're ready to make a bet.
MLS Cup Vegas Odds
MLS Cup Vegas odds are just as accurate as their single game lines. However, they are subject to a little more shifting. Before we discuss what that means, let's first talk about Major League Soccer's championship tournament.
What Is The MLS Cup?
The MLS Cup is the tournament that takes place at the end of the 34-game regular season. Fourteen teams make this playoff dance—the seven teams with the best record from each conference.
Each club with the best record gets a first-round bye as part of the MLS Cup. Seeds two through seven from each conference than duke it out to see who makes the subsequent rounds. 
Of note: Contrary to certain other North American sports, the MLS Cup is a single-elimination tournament. If teams lose, they go home.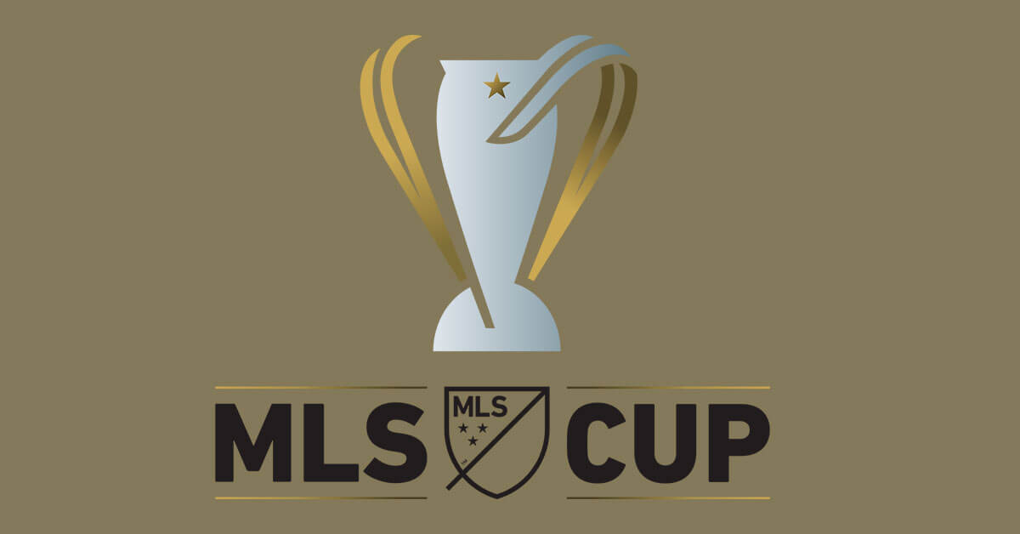 How To Bet On The MLS Cup?
Finding the best MLS Cup odds isn't hard. Lines are pretty uniform across most sportsbooks. If you want the most accurate, you can first check what prices casinos and sportsbooks are offering.
It is important to get your MLS Cup bets in as soon as oddsmakers release the lines. Waiting allows sportsbooks to adjust for the initial public action. This basically means your potential return won't be as attractive. 
Regardless of what type of bet your placing, sooner is better.
MLS Futures
MLS futures are events you're betting on in advance.
They're usually tied to team win totals and the MLS Cup winner itself. 
These future wagers are usually presented in moneyline and over/under forms, depending on the bet.
For betting on the MLS Cup, you'll be dealing with moneylines. Let's use D.C. United as an example. If they have a negative moneyline, you're seeing how much money you must wager to make a profit of $100.
Betting on D.C. United at -150 to win the World Cup means you need to invest $150 to earn $100.
On the flip side, if D.C. United is laying a positive moneyline, you're seeing how much of a profit you'll make by gambling $100.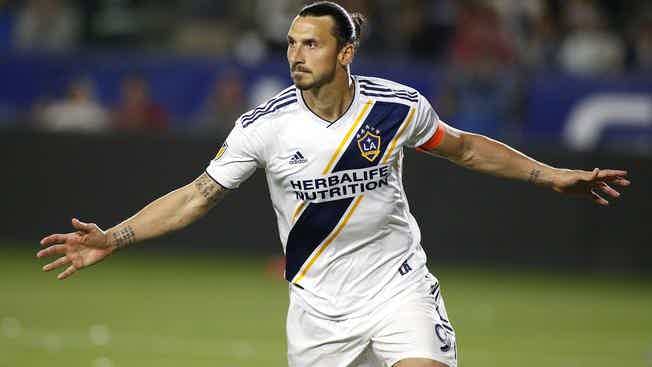 Let's say D.C. United is instead a +150 to win the MLS Cup. For every $100 you bet, you'd profit $150 if they won it all.
For win totals, you'll be trafficking in over/under formats. These bets are usually placed at the beginning of the season. Let's now say D.C. United's win total is set at 16.5.
If they wind up with 17 or more victories, they'll have hit the over. If they end up with 16 or fewer victories, they'll have hit the under.
How Do You Read MLS Vegas Odds?
Interpreting MLS Vegas odds really isn't difficult once you get the hang of it. We just covered how futures work, so let's now focus on a single-game example. 
Betting On An MLS Game
Here's the mock example we're going to reference throughout this invaluable tutorial:
Moneyline: D.C. United (-200) vs. Toronto FC (+150)
Point Spread: D.C. United (-1.5) vs. Toronto FC (+1.5)
Over/Under: 5.5
Final Score: D.C. United 1, Toronto FC 0
Betting MLS Moneylines
Betting on the MLS moneyline is as straightforward of a process as it gets. Your primary objective is to predict the winner. The lines are also really easy to figure out. They're similar to betting MLS Cup futures:
The negative moneyline represents the favorite. That's D.C. United in our example. Their moneyline of -200 shows how much you must bet in order to make a $100 profit. Here, that means you need to wager $200 to profit $100.
The positive moneyline belongs to the underdog. That's Toronto F.C. Their moneyline shows how much of a profit you'll turn for every $100 you bet. Since they're a +150, you'll make a $400 profit for every $100 you bet if they win.
We've found Bovada to be exception for MLS moneylines. Read our Bovada review to find out why.
Betting MLS Point Spreads
MLS point spreads are different than they are for many other sports. The concept remains the same, but you're going to see the same point spreads of 1.5 over and over. Let's work through it all together:
The negative point spread is how much the favorite must win by your wager to pan out. D.C. United's -1.5 spread demands they beat the Toronto FC by at least two goals for your bet to pay out.
The positive point spread tells you how much the underdog is allowed to lose by. If Toronto FC loses by one goal, ties with D.C. United or beats them, you'd get a payout.
In our example, D.C. United beat Toronto FC by a score of 1-0. That means D.C. United failed to cover, but Toronto FC did.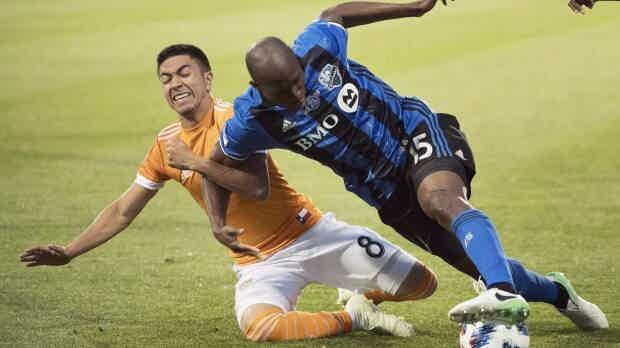 Betting MLS's Over/Under
MLS over/under bets are also ridiculously easy:
The over/under is the total number of goals scored by both clubs combined.
If the over/under is 5.5 in this D.C. United-Toronto FC game, the two teams must total at least six goals to meet the over. In our mock contest, however, they only combined for one goal. This game hit the under.
Betting MLS Player Props
MLS player props are bets placed upon individual players or team events that do not have to do with the outcome of a game. You're instead choosing whether a given event will happen within the outcome of a game:
How many shots will D.C. United's goalie save? How many goals will a certain player on Toronto FC score? 
Bets like the above will typically be given in the form of an over/under. If the number of saves made for D.C. United's goalie is set at 11.5, he needs 12 stops to clear the over. Making 11 or fewer saves will qualify as the under.
Where to Bet on Major League Soccer
See below the top sportsbooks where you can wager online and choose the best one for you: