Are you looking for NBA Vegas Odds? You've come to the right place.
The odds for the 2019/2020 NBA Championship title are now available. The odds are subject to change and were last updated on September 18, 2020:
Play Online Now
Pace of play, three-point shooting, and points scored are soaring each year — as so too is the league's popularity.
Aiding in that interest is a frenzy free agency period that's suddenly transformed the NBA into a year-round media sport.
All his has helped the NBA become the country's second-most followed sporting league nationally and with that, turned into a bettor safe haven.
Get this; the frantic NBA season spans from October up until June. Between then, there's a whopping 1,230 regular-season games and any number of best-of-seven playoff series. Only the MLB gives bettors more opportunities to bet on games than the NBA.
Pair the NBA's endless opportunities for betting with Las Vegas — the world's biggest playground for gambling — and you have yourself a can't-miss opportunity. Not sold yet? Well, buckle up because we're about to give you a 101-level course in NBA Las Vegas odds!
For starters, "NBA vegas odds" can be used interchangeably with "lines" or just "odds" by itself. As the epicentre for casinos and sportsbooks, most betting lines still originate in Las Vegas before spreading into other corners of the globe hence the "vegas odds" phrase.
No matter the term you use, they all mean the seem thing — the likelihood of an outcome happening in any given NBA matchup. The next section will dive more into those possible results and the situations they can apply to.
But before we get to that, a quick reminder that Las Vegas Sports betting is your go-to spot for NBA basketball Vegas odds. With our handy advice on how to beat Vegas casino NBA odds and which online sportsbooks to trust, you're in safe hands!
NBA Money Line

Cleveland (+250) at Golden State (-300) — This is one of the easiest bets of them all. Pick the winner and you cash your ticket — period. The numbers listed after the teams designate how much profit you make. Since the Warriors won the game, you would have to bet $300 to make a $100 profit. That's why they are listed as the favorite at -300. If you bet $100 on the Cavaliers and they had won the game, the payout is $100 plus $250. That's why they are listed as the underdog at +250.

NBA Point Spread

Cleveland (+7) at Golden State (-7) — Maybe you don't like the return offered if Golden State just wins Game 1. The payoffs improve if you're willing to add some risk to the bet. In this wager against the spread, the Warriors must now win by eight or more points for you to cash a winning ticket. The payoff will be greater than the money line wager. From our Game 1 example, GSW won by 22 points and "covered" the seven-point spread.

NBA Over Under

Oddsmakers listed the over/under total for Game 1 at 225.5 points. It doesn't matter which team wins to score on this bet. The total number of points is all that matters — 113+91=204. That total is "under" the betting line of 225.5.

NBA Futures

Oddsmakers listed Golden State at -260 to win the championship just before Game 1 of the NBA Finals in 2017. Cleveland was listed at +220. In a futures bet, you are wagering on an event which finishes in the future. In this example, you have to wait until the entire series is over in order to find out if you picked a winner. In this case, if you bet on the Warriors, you get to cash your ticket when they hoist the trophy.

NBA Prop Bets

Prop bets have nothing to do with the final score. They are a game within the game. Props can be offered on players, teams or events. In our example, one prop bet listed was which team will be the first to score 20 points in Game 1? The betting line was posted as Golden State (-170), Cleveland (+140). Golden State took an early 20-17 and scored for those who backed the Warriors in this prop bet.
Beating Vegas Odds NBA Championship
No single bet in the league commands more money and attention than Vegas odds to win NBA championship — and it's not even close.
Bettors, ranging from the most hardcore to the novice, flock to predict the upcoming NBA Finals winner. For a change, bettors and the NBA can agree on this: winning it all matters most.
With that said, you don't want to miss out betting on Las Vegas NBA Finals odds. Here's how to get in on the action:
Futures Still Apply
We just covered futures betting, but it bears repeating.
This wager can be made from as early as preseason (when the odds are likely to be the most lucrative) to mid-season (once you have a feel for teams) to even right before the NBA Finals begin (least lucrative odds since there are only two options remaining).
Vegas NBA predictions odds will fluctuate greatly based on when you plop down money and what's already transpired in the NBA.
More than anything, futures betting is all about assessing risk-reward. Betting during the preseason might offer the biggest payout, but it's also the biggest crapshoot.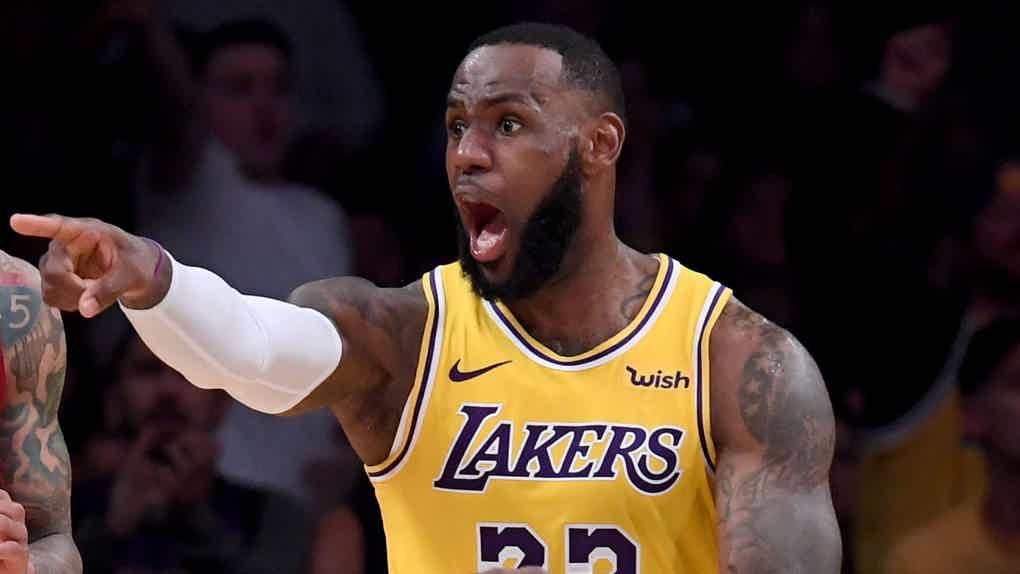 Follow The Action Live
For the less patient bettor that can't possibly have their bet waiting in futures limbo, you can just wager once the NBA Finals is ongoing. The matchup will pit the winner of the Western Conference vs. the Eastern Conference victor in a best-of-seven series. The finale takes place in early June.
Go ahead and take it game-by-game.
Was a team's weakness exposed in Game 1? Did an unexpected injury just gut the favorite a la Golden State in 2019? Waiting to wager until the NBA Finals begins might soften your odds, but it also throws out the element of surprise that is guaranteed in basketball.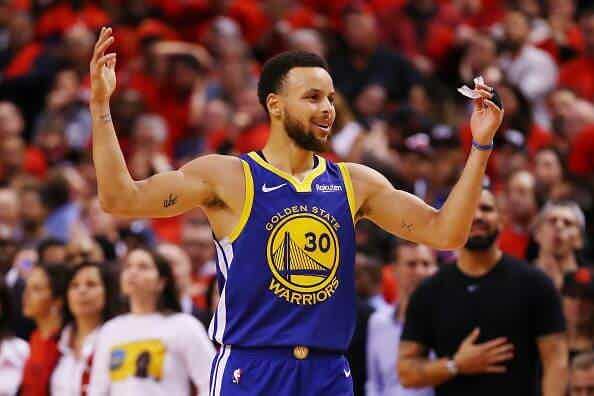 Getting The Best Prices
To keep pace with the eyeballs on the championship series, sportsbooks will up the number of bets available during Finals games.
The usual betting lines will still be there for moneyline, spread, point totals, but so will be a whopping-amount of prop bets. Don't get overwhelmed by all the possible options. It's actually advantageous to you.
With so much variety available, you'll notice sportsbooks start to differ more from one another. That contrast comes in their odds and bets offered. Not drastic changes by any means, but in betting, you take every advantage that you can possibly get.
So once you know what you want to bet — spread, prop, futures, etc. — compare bet prices across a few sportsbooks. Back your money with the site that gives you the best Vegas odds. It might not feel like it now, but a -10 or +20 difference here and there adds up big time over the long haul.
Be sure to stay current on NBA Finals odds year-round. If recent NBA title outcomes have taught us anything, it's that you can expect the unexpected come June. However, minimize that volatility with extended research.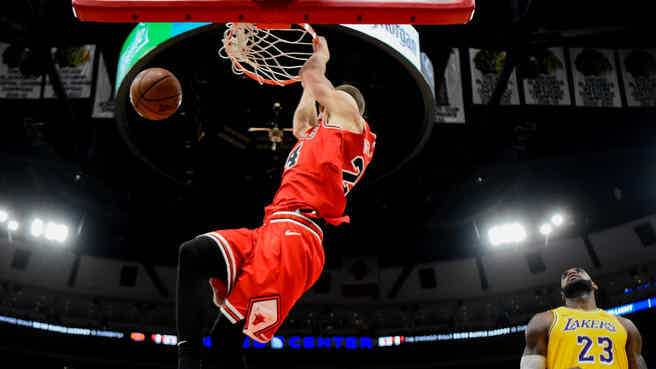 ---
Beating NBA Playoff Odds Vegas
There's basketball. Then there's playoff basketball.
Seriously. NBA games contested in the postseason just feel different. Maybe it's the extra day of game preparation (no back-to-backs come playoff time) or just the every-play-matters intensity level. Either way, betting in the playoffs requires a different strategy (more on that later).
The postseason begins in April. Over half of the league's 30 teams enter the playoffs, with each conference sending eight.
Those teams are seeded one through eight based on its regular record by conference. The top seed (one) faces the lowest (eight), two faces seven, and so forth in a knockout-style tournament.
Only it's not one-and-done like the NCAA Tournament. No, you'll have to prove your mettle over a seven-game series with the first team to win four advancing on. This almost guarantees no-fluke occurrences. Almost.
Seven-game series are why the better team almost always wins. You can steal a game, maybe two, by shooting lights out or the other team going cold, but there's no lucking out over a seven-game stretch.
As the series wears on, the better team will catch on or just make the necessary in-game adjustments.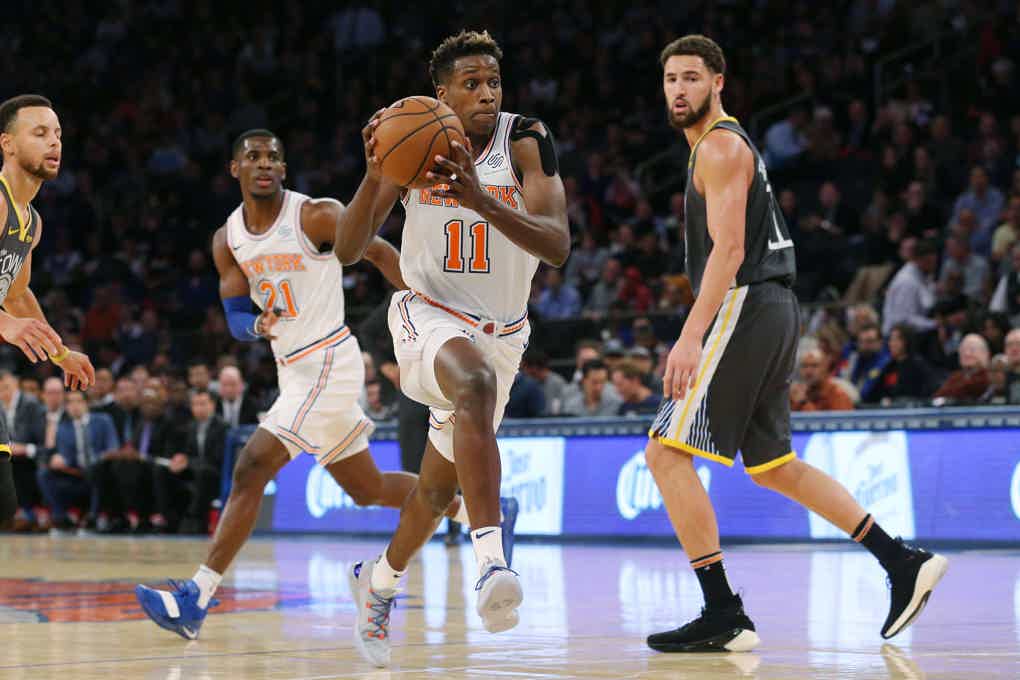 That's why it's best to take NBA playoff betting one at a time. Don't put too much stock into one single game, but if there's a trend repeating itself over and over, it's likely to continue.
With that, don't put too much stock into what occurred during the regular season, either. Between "load management" and blatant coasting, it's become obvious that some teams and superstars flip the proverbial switch once playoffs begin.
When the postseason does arrive, we'll have up-to-the-minute Vegas odds for NBA playoffs games and series — all of them. Some of the most bettor-friendly NBA playoffs odds Vegas is over at Bovada. Our Bovada review gives you the full lowdown on the trusted service.
---
Beating Vegas NBA MVP Odds
MVP stands for "Most Valuable Player" and it's the single highest award an individual NBA player can earn. The annual award is given at the season's end to the player that was "most valuable" to his team that year.
Typically, what is construed as "valuable" is being the best player on the best team. So word of advice: stick to players on contending teams. It's hard to prove "value" when you're not winning consistently.
Betting Vegas NBA MVP odds falls into the futures category, and as the norm with futures, odds will fluctuate greatly based on the time period when the bet was placed.
---
Related Content