The Northern Trust first began back in 1967, known back then as the Westchester Classic, played at the Westchester Country Club in Rye, New York, in northeast NYC. The evolution of the sport of golf and the tournaments within it has meant that the name of the event no longer reflects the location of the event.
While the names have changed throughout the event's history, many golfers and fans still refer to the event under its traditional name of "The Westchester". The 2020 Northern Trust took place at the TPC Boston golf course, in Norton, Massachusetts.
The format of the event is based on Stroke play and playing off a 71 oar course. The purse for the event is a little shy of $10 million and as always attracts the very best players and the most dedicated golf fans in the world.
The Current Northern Trust Open Odds to Win
Much like the British Open markets, the Northern Trust Open odds offer a unique opportunity for bettors. The 2021 Vegas odds for the Nothern Trust Open odds aren't available. The odds are subject to change and were last updated on October 27, 2020:
2021 Odds to Win the Northern Trust
For those bettors that want to play on golf betting odds, we'd strongly advise taking a look at The Players Championship betting odds which are widely available. If bettors are unsure where to locate the best betting odds, take a look at BetNow or GTBets. They offer competitive odds and a broad range of betting markets.
How to Read the Nothern Trust Open Odds
Reading the odds for the Nothern Trust Open is much the same as any other golf tournament. Bettors must first find an online sportsbook provider that suits them, which offers the range of markets they're interested in and provides competitive odds.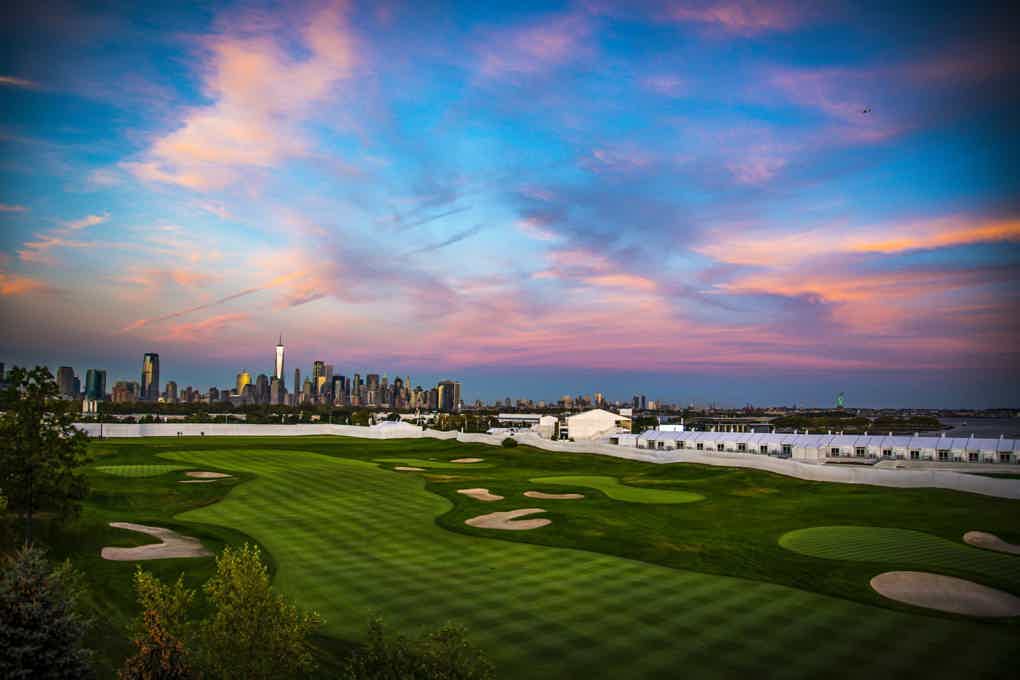 It's important to go with a trusted provider and one that has a well-established player base. For our readers that are yet to find a reliable oddsmaker, we'd strongly advise taking a glance at our list of recommended sportsbook providers to see if there's something that interests them.
For those that want to start playing the odds straight away, take a look at one of the major providers like BetOnline or MyBookie, which has an excellent range of odds and covers all golf majors, as well as the Nothern Trust Open.
What are the different types of Vegas Odds for the Nothern Trust Open
Unlike many other sports, golf tournaments don't offer a lot of betting options; often in mainstream sports, there is a range of betting markets, such as live betting, prop bets, & much more. While Northern Trust Open odds do offer a few of the popular betting lines, there are some alternatives, which we'll explain now.
Moneyline Betting – Moneyline bets work much like they do in any other mainstream sports betting market. Simply pick the winner of the Northern Trust Open. The odds will be presented in a positive "+" or negative "-" format.
Positive Moneylines – Positive moneylines are simple to follow. Bettors can see how much they'll make off a $100 wager. An example could be if Brooks Koepka is at +250, bettors will make a $250 profit for every $100 wager placed.

Negative Moneylines – Its unlikely bettors will see Northern Trust Open odds presented in a negative format. Negative moneylines show you how much you must bet in order to profit $100. If Rory McIlroy is a -175 for the Players' Championship, you need to be $175 to win $100.
Nothern Trust Open Prop Betting – Prop betting isn't a common betting market in golf. The most common type of prop bet is the over/under. Bettors might see over/under bets based such as: Will Rory McIlroy complete a round lower than last year? Will Justin Rose finish with more or less than 20 birdies? Will we see a hole-in-one during the Northern Trust Open? There are various other types of golf prop bets as well.
See below the complete list of reliable sportsbooks available in the US. Remember that when you fund your account you must choose a deposit method to do so. Often when you choose Bitcoin, you get extra bonuses and other promotions.
Related Golf Tournaments