The Ryder Cup odds represent the oldest International golf tournament, which is a biennial men's golf competition between Europe and the United States. The competition is held in a different location every two years, with the venue switching between Europe and the States.
The odds to win the 2021 Ryder Cup are now available. The odds are subject to change and as we enter the fall there is likely to be adjustments in the odds, so it's worth checking back with this page as often as possible. The Ryder Cup odds were last updated on September 28, 2020:
The event is named after English businessman and golf fanatic Samuel Ryder who donated the trophy, which was given when the tournament was first played back in 1927 at the Worcester Country Club in Worcester, Massachusetts.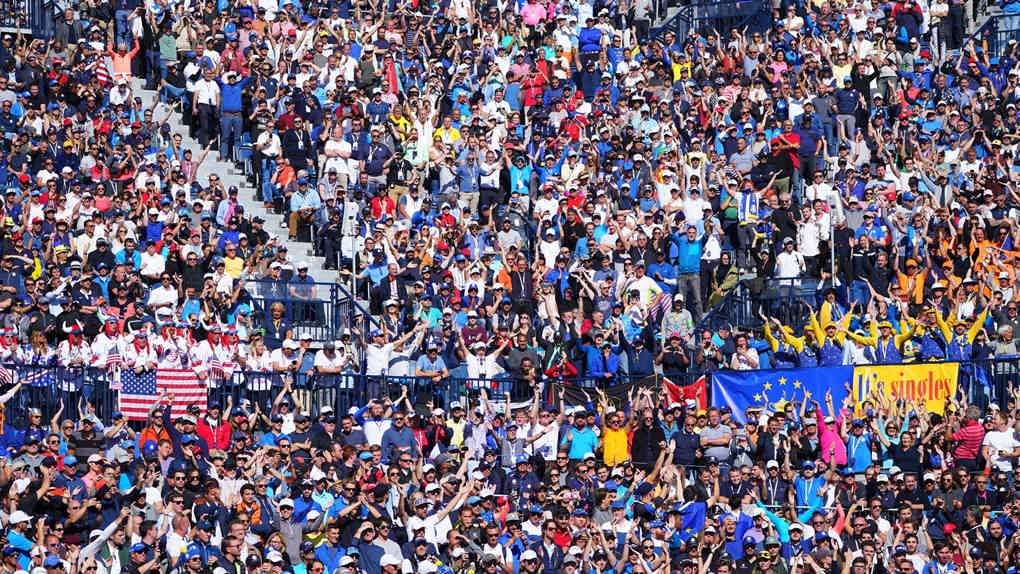 The European team is made up of players from a variety of nations, drawing in players from across Europe and the US to play the Ryder Cup odds. European teams are made up of players from Great Britain, Ireland, Belgium, Denmark, France, Germany, Italy, Spain, and Sweden.
Alongside the Presidents Cup, the Ryder Cup makes up the only International golf events around. As it's not about individual brilliance, but instead pride and glory for the team players, none of the competitors are paid for their contribution.
The 2020 Ryder Cup singles odds will begin to heat up as we approach September. We will head to the Whistling Straits, Haven, Wisconsin from 25-27 September 2020.
Bettors are often spoilt for choice during the Ryder Cup, as there are so many golf betting sites offering odds for the event. We will address this here and go through some of the best sites available.
Ryder Cup Odds 2020
With so many events canceled due to the novel virus COVID-19, there were many who feared the 2020 tournament wouldn't go ahead. However, the 2020 Ryder Cup takes place from Friday, September 25 to Monday, September 28.
Team Europe will look to retain their title after winning it on European soil back in 2018 at Le Golf National course, France. The title was won 17½-10½ in what was a domineering performance from the Europeans. We will go into more detail about past Ryder Cups later on this page.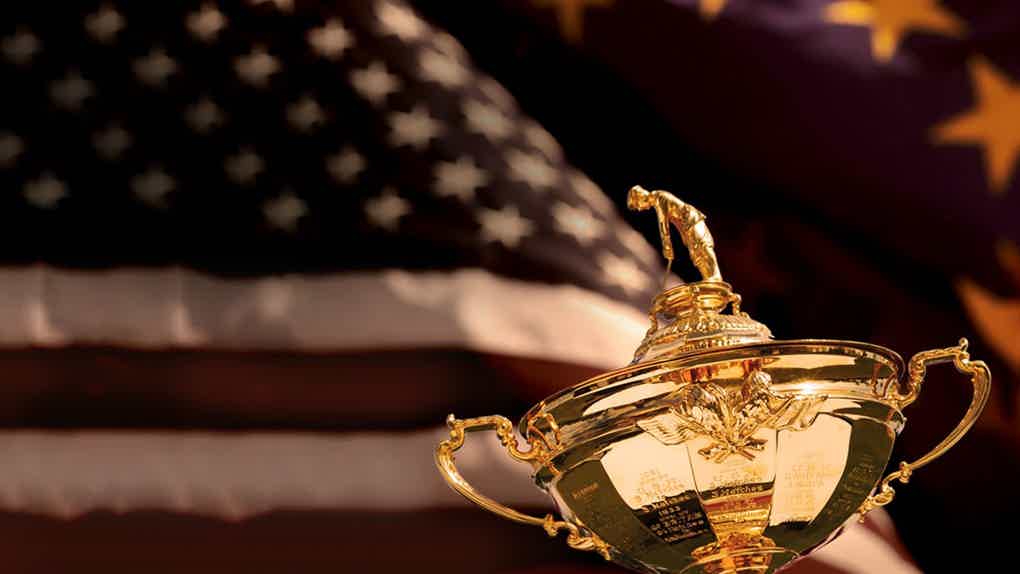 For those bettors that are confident they know how to play the markets when playing on the Ryder Cup betting odds, we'd strongly advise taking a look at what's on offer at Intertops. Intertops has been in the industry for over two decades and is committed to providing the most competitive odds online.
How to Make the Most of Ryder Cup Betting Odds
Whether reading the Ryder Cup odds this morning or choosing the next Ryder Cup captains' odds, there are plenty of options to bettors. Selecting the right Ryder Cup odds is important and knowing where to play the market will make the difference between making a little money and hitting big.
The first we'd say is to take a look at the course the Ryder Cup is being played at that year. Obviously, the weather and courses in the "home" nation will always favor the local players. However, the courses change so often it's worth checking which competitors are familiar with the said course.
Another thing to investigate before the wagering is player form. Many players, even top-tier pros will drop off at certain points during the year. This may happen for a variety of reasons, but what's important is to check two things; When did they last play? And how did they perform in their last event? This will give some valuable insight and add value to any wager.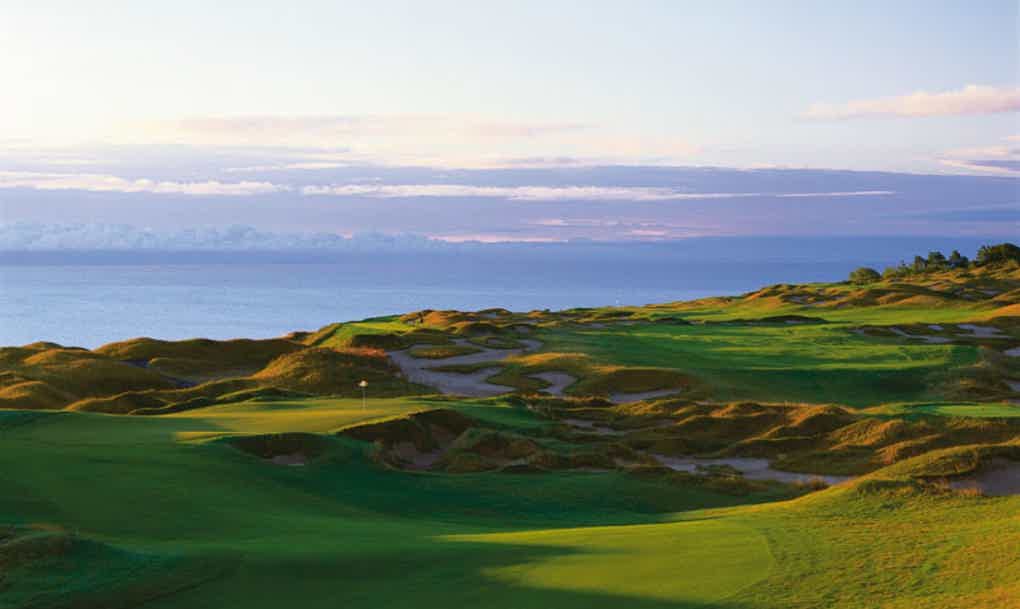 We will go into more detail about the types of odds bettors will find when playing the Ryder Cup odds below. However, if our readers feel they're ready to start playing the odds straight away, we'd recommend taking a look at BetNow – an excellent sportsbook, with a great range of betting Ryder Cup betting markets available.
Alternatively, take a look through our list of top-rated sports betting sites and see what other sites are providing Ryder Cup odds. All our recommended providers have years of experience in the industry and offer a broad selection of deposit methods, including cryptocurrencies like Bitcoin.
How to Read Ryder Cup Odds
There are a variety of Ryder Cup odds and betting lines to select. Mostly, they're straightforward and easy to read, with some golf-specific odds which may seem confusing to new bettors. We'll briefly run through these different types of odds and explain how to make the most of the markets.
Match Bets – Match betting is very popular and probably the most common bet, as it allows bettors to select a specific player, or pair of golfers (Foursomes) to win their round. For many golf fans, they have a favorite player who will be representing the US or Europe and will wager on said player whenever possible. Moreover, for those players wagering on Parlay bets, Match bets are the ideal line because bettors can select multiple winners on one slip.
Correct Score – Correct score betting is another very popular line and a great way to follow a particular match through a specific round of golf. This entails predicting what the final outcome of an individual match will be. For example, a bettor may choose Europe to win by one stroke (+1). This is a popular line among live-betting, or in-play bettors as they'll be able to cash out as the odds adjust live in front of them.
Tournament Bets – Tournament bets are simply outright winners odds bets. This means bettors are given Ryder Cup odds in advance of the tournament (usually with quite favorable odds), with the intention of predicting a winner.
Most Points – Points betting for the Ryder Cup involve betting on which player will earn the most points for their team. The captains will select players based on their form in the tournament, with star players often playing four or five games. As such these are the players to bet on for the highest points total by the end of the tournament.
Hole-in-one – These types of odds makeup Ryder Cup props and are a less common wager for sportsbook players. The odds for this particular bet are always high because there have only been six hole-in-ones since the tournament began.
Player Specials – Player specials are the other main type of prop bets on offer. Player props/specials focus on star players and how they might perform, asking questions such as; Will Rory McIlroy win his head-to-head match? Will Tiger Woods be selected to play in 2020?
Ryder Cup History and Past Winners
Since the turn of the millennium, the competition has been dominated by Europe. However, for decades before it was an All-American affair. We will show you the Ryder Cup results since 2002 below.
Year
Winner
Score
2002
Europe
15

½

– 12

½

2004
Europe
18

½

– 9

½

2006
Europe
2008
United States
16

½

– 11

½

2010
Europe
14

½

– 13

½

2012
Europe
14

½

– 13

½

2014
Europe
16

½

– 11

½

2016
United States
17 – 11
2018
Europe
17

½

– 10

½
Related Golf Tournaments