Silverton Sportsbook 101
The Silverton sportsbook is the first stop upon entering the main gaming floor from the free parking area.
This 2,000-square-foot venue will remind visitors of the Venetian sportsbook with its dominant red coloring scheme and row-by-row desk countertop seating, even though it's a much smaller room.
Silverton sports betting can accommodate 38 guests, each with an individual chair and desktop television.
The Silverton Las Vegas sportsbook is located off Interstate 15 at 3333 Blue Diamond Road, just a short distance north of two other off-the-Strip resorts competing for the California and local crowd. South Point sportsbook is about four miles away, while the M Resort venue is close to eight.
Silverton sportsbook hours are almost the same every day, open Monday through Thursday from 8:30 a.m. to 10 p.m., Saturday from 8 a.m. to 10:30 p.m., and Sunday from 8 a.m. to 10 p.m. Players must be 21 years of age or older to wager anywhere in Nevada, including on Silverton entertainment odds, esports betting lines, or any other gaming platform in Las Vegas.

Silverton sports lines,
which are powered by
CG Technology
, are posted to the sides of the main viewing wall. This is the same platform used at one of the
best sportsbooks
in Las Vegas in the
Cosmopolitan
.
The video area is 7.5 feet by 53 feet of LED big screens, which is capable of displaying four marquee events or 16 half-sized video images.
Bettors can line up to wager at one of the four betting windows. However, unless this is a major championship, there is likely only one station open for bets during the week on all the top leagues in America and around the world.
Silverton Las Vegas sportsbook odds are displayed for NHL, NBA, MLB, and NFL games, while other daily betting lines and futures are offered on hard copy printouts.
Complimentary beverages are offered with a voucher but, like most sportsbooks on the Strip such as Mandalay Bay, they're getting harder and harder to come by. There are no firm rules for a free drink at the Silverton but plan on betting a fair amount to get one.
Most betting isn't done any more with a hard copy ticket anyways. The trend is to place bets through an app on your mobile device. The Silverton sportsbook online is offered through CG Technology's CG Sports app.
Register and deposit money into your account at the Silverton and wager as often as you'd like. But the app is only valid in the state of Nevada. You won't be able to take advantage of Silverton online sports betting if you live anywhere else in the United States.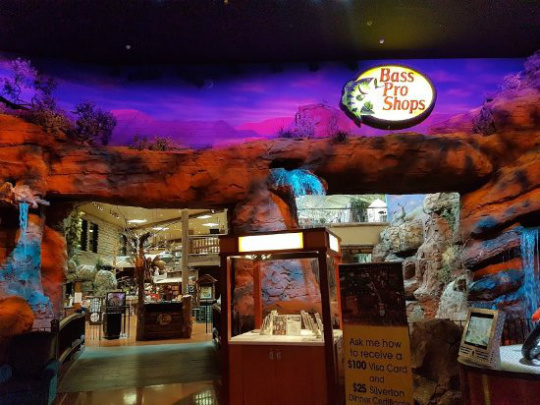 It's Game Time at Silverton
Silverton sportsbook odds are the same as other CG Technology venues in the Las Vegas area, so bettors can count on them being up-to-date and competitive with other gaming platforms.
Silverton sportsbook odds are posted or displayed on the following sports:
Pro and college football, including playoffs and Super Bowl
Pro and college basketball, including playoffs and NBA Final
Major League Baseball, including playoffs and World Series
Mixed Martial Arts and UFC events
Major soccer leagues from around the world
Boxing, but mostly just major fights
Hockey, including the playoffs and Stanley Cup
Auto racing, with weekly race odds and Sprint Cup Championship futures
Golf, with weekly odds and futures on all four majors
Tennis, with odds on all four Grand Slam events
Horse racing, including Breeders Cup
Here are some of the bets available at land-based off-the-Strip sportsbooks powered by CG Technology, like the Silverton and Palms:
Money line
Point spread
Over/under totals
Halftime lines
Win totals
Future betting
Proposition bets, especially for the Super Bowl
Parlays
Teasers
The minimum wager for any bet is $5 on the CG Sports app, but $10 at most land-based sportsbooks.
CG Technology permits bets on tablets that do not have data plans. Wagers may be made over a wireless Internet connection as long as it is in Nevada.
The biggest bonus of playing online is access to live betting, where the money line, point spread and over-under totals change even after the game has started.
Silverton's Free Parking

The Silverton resort offers free parking with hundreds of open-air spaces and a five-floor parking garage. It may not seem like a big deal, but some of the mega-resorts on the Strip are charging as much as $20 a day for parking.

The garage can be accessed on the northwest side of the property off Dean Martin Drive.

The garage offers direct access to the casino and hotel on the first floor.

Valet service is located on the first floor of the parking garage. Those waiting for their cars can wait inside a climate-controlled room.

There is also a full-service car wash and special VIP parking for Silverton members.

Public Transportation Options

Start your Vegas vacation with the best bet and use a rideshare app to reach your destination at Silverton. The programs Uber and Lyft will take visitors anywhere in the surrounding Las Vegas area at about two-thirds the cost of a taxi fare. Just enter the details of your trip and wait for a driver to reply with a price and availability. No cash ever changes hands.

Pick up your rideshare on the second level of the parking garage at the airport. A ride to the Silverton is about $16 with Uber or Lyft.

There's always a long queue of taxes waiting at the airport to take visitors to their resorts. Taxi fare to the Silverton is about $26, including taxes, fees, and a tip.

Limousine services are available at the airport and most Las Vegas resorts. The going rate is generally around $85-$90 an hour.

The public transit bus system does offer service to the Silverton and the surrounding area, but it's not convenient for visitors.

Food & Drinks at Silverton

The Silverton has about a half-dozen dining destinations, including a buffet with show-cooking stations. But the Seasons buffet seems to get the most complaints from reviewers on TripAdvisor for its high prices and just average food.

Here are some of the culinary choices that get much better reviews at the Silverton:

Sundance Grill offers a variety of sandwiches, grilled entrees, salads, and desserts.

WuHu Noodle features handcrafted noodle bowls, fresh ingredients and bold flavors throughout.

Steak and seafood are prepared to perfection in an elegant setting at the Twin Creeks boutique.

The Mermaid Restaurant & Lounge may be the star of the show, but the Silverton has a few other drinking spots:

Flare Bar puts players in the heart of the casino action. Open daily from 10 a.m. to 1 a.m.

Shady Grove Lounge is open 24 hours and has mini bowling lanes inside a converted '50s Airstream trailer.

Silverton Rewards

The loyalty program at this off-the-Strip resort on the south side of Las Vegas is called Silverton Rewards. It is the only casino that uses this program.

Guests who register for this free card receive bonuses and offers from Day 1, including a half-off dining promotion and up to $100 in free play. Cardholders are emailed monthly offers, special invitations to events and slot tournaments, and free gifts.

All members start at the Silver level and graduate to Gold, Platinum, and Diamond by earning tier credits for casino play at slot and video poker machines and table games. Points are not awarded in the sportsbook.

Reward points can be used for free slot play, dining, retail merchandise, concert tickets, hotel accommodations, Bass Pro Shop gift cards and more.

Like all the other reward cards, the higher level cardholders and high rollers receive more comps, perks, and free play.

Location off the Strip

Sports betting and slot machines are not the only draw to the Silverton Casino & Hotel, which is located right on Interstate 15 about a 10-minute drive south of the Strip.

It also features an outdoor pool, a floor-to-ceiling aquarium with mermaid shows, and an attached Bass Pro Shop. There's plenty to do here in this rustic lodge, but it lacks all the flash and glitter of the resorts on the Strip.

Visitors arriving at McCarran Airport will head west on Tropicana Avenue and then south on Interstate 15. Exit at Blue Diamond Road and head west as the property can be seen from the highway.

Travelers heading northeast on a four-hour drive from Los Angeles will exit I-15 at Blue Diamond Road and head west across the highway.

The Silverton offers scheduled shuttle service for hotel guests to three separate locations. Check with the resort as times for departure and arrivals vary. The Silverton provides services to and from the airport, Aria Resort & Casino, and the Grandview Las Vegas.

Silverton Casino

The 69,000-square-foot casino has the same hot slots as the towering mega-resorts on the Strip. With more than 1,500 names to choose from, including video poker and video keno, all that's missing at the Silverton is maybe some iconic water show out front.

Guests will also find 30 table games on the main casino floor, with limits running anywhere from $5 to $1,000. There's a seat open at the following games:

Blackjack, tables offer an attractive 3-2 odds on a 21, starting with $5 minimums.

Craps, start at $5 minimum with standard rules.

Roulette, with all wheels containing the standard two sets of zeroes, with $5 and $10 minimum tables.

Other table games spotted on the casino floor include Pai Gow Poker with progressive bonuses, Three Card Poker with progressive bonuses, and Ultimate Texas Hold'em with progressive bonuses.

The Silverton closed its poker room in 2012 and there doesn't seem to be any movement currently to bring one back.

The complimentary drink service is very good in the main gaming area for guests playing slots, video poker or table games. A tip is always a good idea if you are hoping for a second round.

Mountain Lodge Theme at Silverton Hotel

The Silverton Las Vegas, which opened its doors in May 1994, is a great value and convenient spot for locals and tourists looking for a comfortable stay away from the mayhem on the nearby Strip.

The property's spacious rooms were remodeled and refreshed in 2013 and 2014, even though most retained the mountain lodge theme. The hotel earned TripAdvisor's Certificate of Excellence in 2018.

Basic resort rooms, with one king or two queen beds, are 378 square feet and start at about $59 a night. A $22 per night resort fee is tacked on at checkout.

Luxury suites, with a king bed, soaking tub and breakfast bar, are 800 square feet and include a living room.

Some rooms have older tube-style TVs and lack coffee makers, though mini-fridges are available for an extra fee.

The courtyard pool is surrounded by a deck featuring a hot tub, loungers, and large round daybeds, along with private cabanas (for a fee).