Fantasy Sports Betting is a huge business in the United States. Roughly ten percent of the United States population participates yearly in fantasy sports leagues.
This American pastime was big before the internet but really took off as the internet became a household possibility. Betting on fantasy sports really took off with computers because stats and winners could be calculated instantly, rather than poring over spreadsheets for hours.
As more and more people join in on fantasy football and other sports betting, it gets more and more exciting as well. We'll walk you through the basics of fantasy sports betting, and recommend the best fantasy sports betting sites.
Fantasy Sports Betting Sites
Fantasy sports requires more computing power than other types of betting. Not all sites that offer football betting will also be fantasy football betting sites. We've done some research and can recommend some superb fantasy betting sites.
These sites do the extra work for you of collecting and calculating all the different statistics. They then convert them into fantasy points just for you. All is done for you right there on the site.
GT Bets
GTBets is great if you want to bet on fantasy football or baseball. With generous welcome bonuses that you can cash in on twice, GT Bets is great for people wanting to bet on fantasy sports.
MyBookie
MyBookie is a relatively young bookie (founded in 2014) but has quickly established itself. It has a Vegas-style online casino, a sportsbook, and lots of fantasy sports. Here you can participate in and bet on NFL, NBA, MLB, NHL, NCAA, or soccer fantasy leagues.
Bookmaker
Bookmaker is a fantastic sportsbook. It is a newer addition, and this youth pays off in its acceptance of cryptocurrencies. In addition to traditional payment methods, Bookmaker accepts over 40 different cryptocurrencies if you want to choose them as your online fantasy betting site.
How does Fantasy Sports Betting Work?
Fantasy sports is like a dream…or a "fantasy," that allows you to act like a general manager of your very own NFL or MLB franchise. You can pick your favorite quarterback, and match it with the leagues hottest wide receiver.
Unfortunately, you can't just pick whichever players you want to. You actually participate in a fantasy draft, in which every player in the league is a free agent. So you will have to strategize against the other GM's in your fantasy league.
Also, you have to build a feasible team for each sport. So, you cannot have 8 pitchers and 7 short-stops in fantasy baseball. And in fantasy sports betting sites, you have to have a quarterback, two running backs, three wide receivers one tight end, one defense, and one flex.
These details will vary from site to site, but the principle remains: your team has to be logical. Not pure fantasy.
Once you have your team ready to go, they will start to accumulate points. Many actions have fantasy football points that correspond to them. For example, a quarterback who throws a touchdown is awarded 4 points.
At the end of every sporting event, all the athletes' points are added up, and that is your total score. These scores are generally calculated throughout a season. If you're looking for a more compact gambling experience, check out Super Bowl odds, to participate in one of the most exciting sports events. 
There are a few ways that fantasy sports betting sites can determine who gets the winnings. A common way is a tiered competition.
In a tiered competition, whoever comes out on top wins the most, and the winnings winnow as you go down the fantasy GM list. The bottom 70-80% receive nothing.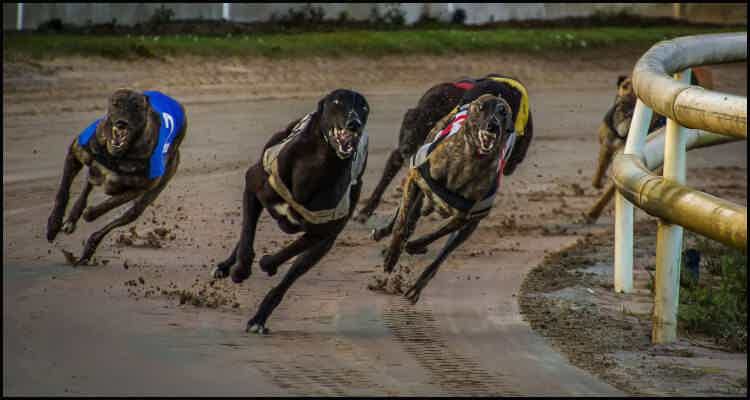 Fantasy Sports Betting is Legal?
Fantasy sports betting is indeed legal. Some people get confused because it is often confused with other similar but completely separate activities.
Of course, it is illegal for the athletes of these sports to engage in betting. Because they would be able to throw the game in order to cash out. See Pete Rose for some famous cases of this actually illegal activity.
Also, because it is a competition of skill, and not chance, it is legal by federal law. The act of picking your town team takes a good deal of strategy and research.
In fact, it's a good idea to do some research into NFL odds in general before and during the fantasy football season. It is this research that makes the game legal, and truthfully, a heck of a lot more fun!
Is Fantasy Football Gambling?
You can certainly gamble on fantasy football, and it is indeed a very common way of participating.
However, it is not a requirement to participate in many fantasy football sites.
All fantasy sports leagues are indeed competitions. Like sports int themselves, fantasy sports invite a lot of betting. What's double exciting about fantasy betting is the control you have over your team and the results.
This extra level of ownership over your team, and additional skill needed to come out on top, will give you extra bragging rights!
Fantasy Sports Betting App
If you're looking for a mobile fantasy sports betting experience, all of our recommended partners are available for you to use on smartphones and tablets.
These sites are extremely convenient because they do not require you to download any apps. Once you navigate to their sites, they will automatically take you to their mobile version.
Related Content