The NHL Draft Vegas Odds come around annually and mark one of the most exciting betting periods for hockey fans. Why? Well, the NHL draft odds offer a unique market and one that can be quite confusing, especially to those bettors that are not familiar with the NFL draft.
NHL Draft betting odds are now available. The odds are subject to change and we'll be sure to keep this page updated with the latest odds. This page was last updated on October 6, 2020:
It's worth noting, the term Las Vegas odds simply refers to the benchmark for odds. Las Vegas lines are the chief betting lines and are well respected in the sports gambling industry. They communicate to the rest of the betting industry the best futures and prop lines for the NHL draft.
If you miss out on the latest NHL draft odds, you can still place wagers online from (almost) anywhere in the world. For those wondering where to find the best NHL odds, they can take a look through our list of the best online betting sites right here. While the Vegas odds are the benchmark for oddsmakers in the US, they're often very similar to the odds posted by prominent online sportsbook providers.
Sportsbooks like BetOnline, Bovada and MyBookie offer NHL Draft Odds throughout the NHL season.
How to Read Vegas NHL Odds
Vegas Draft odds are an exciting period for bettors, as at this point in the season there are more prop bets available than any other time during the year. As well as prop bets there are NHL futures available, as the NHL draft odds come out almost as soon as the Stanley Cup winners are lifting the trophy from the previous season.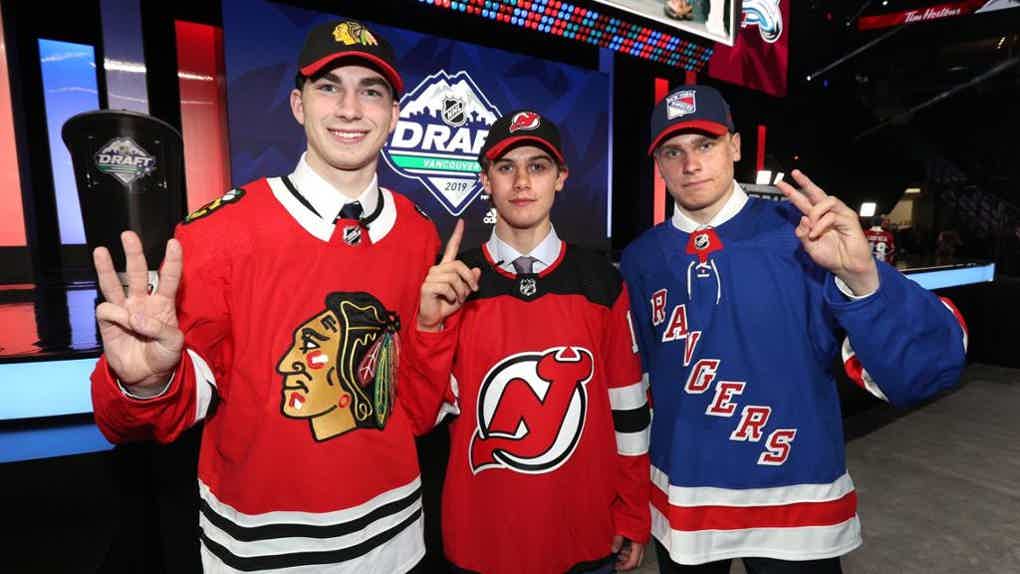 A variety of top-tier NHL betting sites offer a range of prop bets, as well as providing the odds and betting markets for other key events in the NHL calendar; like the NHL All-Star Game and NHL playoff odds.
NHL Draft prop odds
NHL Draft prop odds are some of the most popular betting lines during the year and understanding how they work is key to finding value in the market.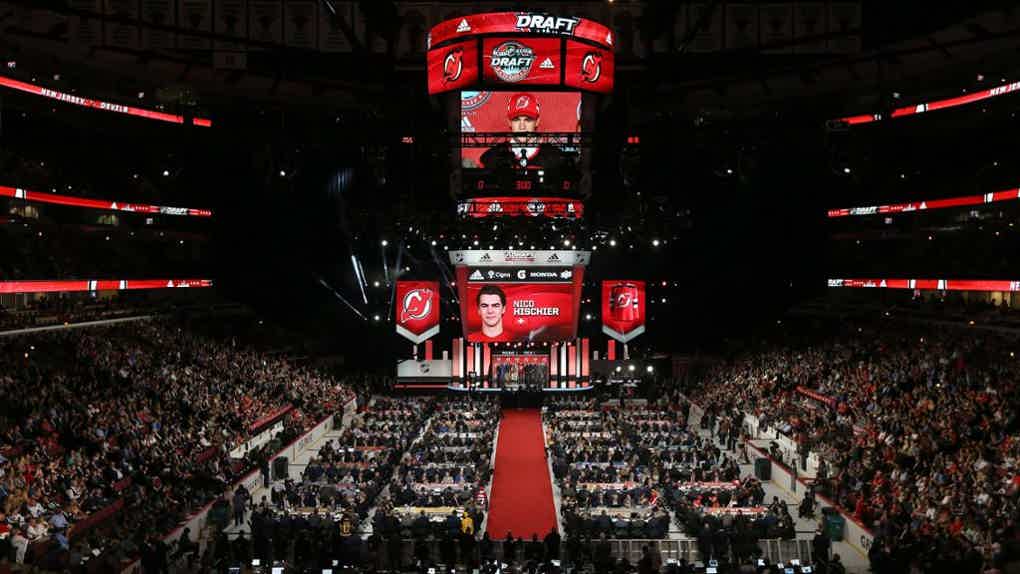 Firstly, prop bets may sound confusing to some, but they're just a special kind of bet that comes up during certain periods of the NHL calendar. The Stanley Cup has it's own prop bets crop up in the post-season; bets such as "Conor McDavid score 2 goals", or "Brad Marchand to start a fight".
The NHL draft props aren't too different. They offer unique picks about the Draft itself. For example, bettors may get multi-bets on the draft order, first picks, second picks, the options are endless.
For those that are interested in placing a wager on the NHL props, we'd advise taking a look at BetUs to get a better feel for how sportsbooks handle these types of pre-season odds.