MLB Vegas Odds
The MLB regular season consists of 162 games for each of the 30 teams in the American League and National League — a total of 2,430 games. But don't let all the betting numbers intimidate you. These stats just offer choices for the beginner to the pro…
You can also bet on Vegas odds on MLB All Star Game and even on the Vegas odds for game 7 of MLB's World Series!
Vegas MLB Betting Online
If there's one sporting league to master when it comes to betting, let it be the MLB. The season, spanning from March to October, is a marathon race with dozens of games almost every single day. Simply put, you won't find more betting opportunities than those within the MLB.  
The variety show that is MLB betting doesn't just end with the number of games available either. In fact, within each game, MLB has one wagering option after another at one's disposal. Betting spreads take a new meaning with the MLB thanks to run lines or reverse run line options (more on that later).
That's only the tip of the spear, though. With player or team props, no scenario seems off-limits for wagering. Everything is on the table, from how many pitchers a team will use to how many hits a specific player will collect. 
For new gamblers getting their first taste of "Sin City" and MLB Vegas odds, our next section will give you a complete rundown on Las Vegas sports betting. How to bet, types of bets, best practices, and more to help you cash out while wagering. 
Before we dive into that, it's worth clarifying that "Las Vegas odds" MLB can be used interchangeably with "lines" or just "odds" by itself.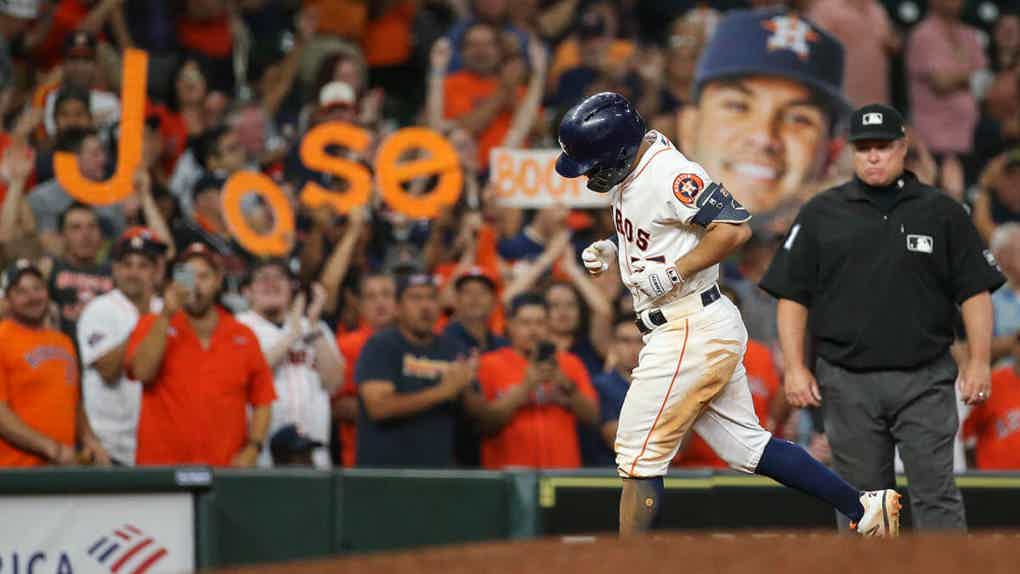 They all mean the same exact thing — the betting chance that an event unfolds (e.g. this team wins or this amount of runs are scored). Being the gambling capital of the world, Vegas remains influential as ever, hence the term "Vegas odds" used by some. 
And last but not least, if you're looking for an online sportsbook to jump on odds vegas MLB, then you can visit one of our reputable partners below! Here you'll find wagers from season start to finish.
---
MLB Run Line
The team that is favored to win the game must win by two runs or more to score in the run line. If the underdog loses by one run or wins the game outright, the underdog is the winning ticket. In other words, any one-run game goes to the underdog in the run line wager.
---
MLB Money Lines
The money line is Betting 101. It is simply betting on one team to win outright. The payout is determined by the numbers oddsmakers attach to each team. Obviously, a favorite pays less than the underdog in the money line.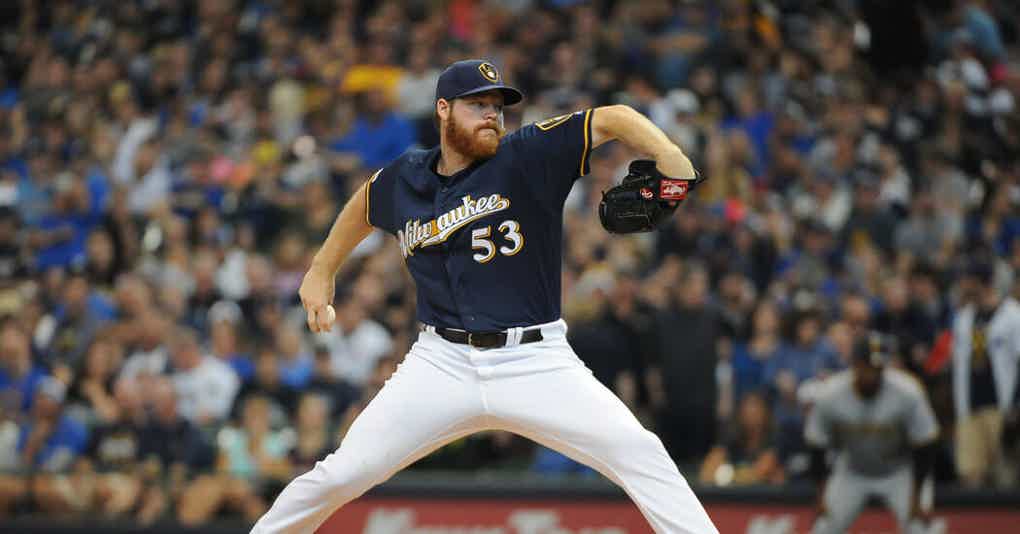 ---
MLB Over Under
The over/under bet is another popular wager. The run total in a baseball game is all that matters in this bet. You decide on whether the total is going to be "over" or "under" the number set by oddsmakers.
---
MLB Futures
Futures bets are exactly that. You are wagering on an event that finishes in the future. For the MLB, the most popular futures bet in the winner of the World Series. But there are other bets like MVP, AL champion, NL champion, home run champ to name a few.
---
MLB Player Props
A prop bet in the MLB is a side bet and it has little to do with the outcome of the game. How many hits will a player collect, how many home runs will be hit in a game, will the game go into extra innings — these are all prop bets. You decide whose side in the bet you're on.
---
Beating Vegas Odds MLB World Series
You don't want to skip out on wagering on Vegas odds MLB World Series. You just don't! Nicknamed the "Fall Classic" for a reason, the World Series is baseball dialed up to eleven.
Every single pitch counts. The pitch speeds are more throttling. The crowds are more frenzied. All of it makes for a can't-take-your-eyes-off spectacle for both viewers and bettors, alike.
The championship series pitting the American League and National League pennant winners begins toward the end of October. The first team to win four out of a possible seven games can claim MLB supremacy for a full year. Carrying the glitzy Commissioner's Trophy is just an added bonus.    
Some popular types of MLB bets are Vegas Odds to Make it to the MLB playoffs and MLB Vegas Odds to win the World Series.
To DH (designated hitter) Or Not To DH?
Baseball fans are familiar with the polarizing designated-hitter rue. As a reminder, AL clubs are allowed to replace their pitcher in the batting lineup with a swinger (who doesn't need to field on defense). NL teams are not afforded the same luxury.
So what the heck happens in the interleague World Series? Well, that depends where the game is being played. If it's inside an AL park, the DH rule applies to both. But if it's played in an NL stadium, pitchers on the two sides will be in the hitting order.
We call this out because it's of special interest to those betting the over/under. Obviously, the presence of a DH means an increased likelihood of offense.
So word of advice: check who's at home (the club with the better regular-season record will have home-field advantage during the series) before plopping down money on runs scored.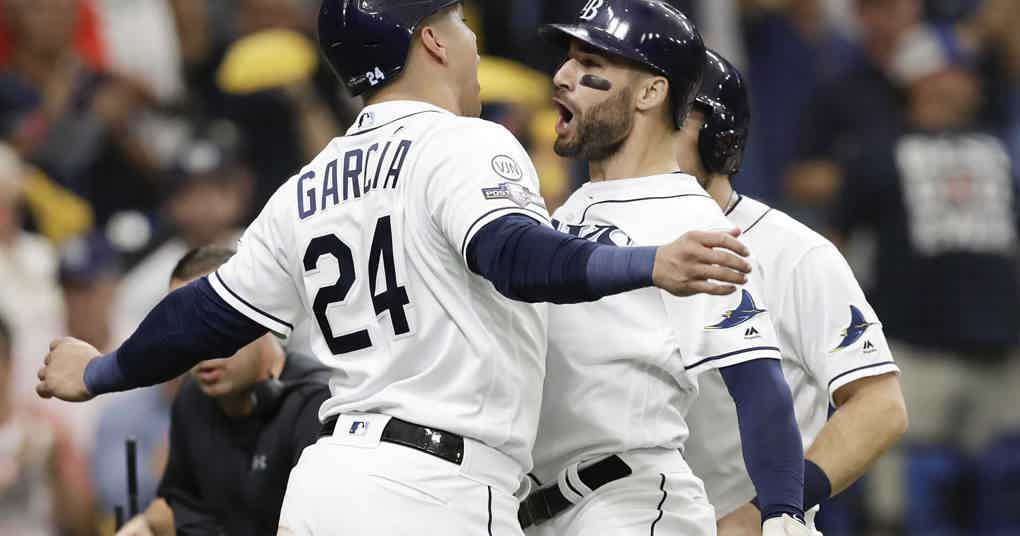 Getting The Best Odds Vegas MLB
All eyes are on baseball during the World Series, including the casual fan. After all, a world champion is only decided once a year! To entice those less-informed gamblers, sportsbooks roll out one betting line after another.  
This is actually to your benefit because Vegas World Series odds are hardly ever exact across the board. Matter of fact, you'll see some variation from sportsbook to sportsbook. Don't expect drastic differences, but lines shaved between 5-25 points are common. 
I bet you're thinking to yourself, "oh, that's it? 5-25 measly points?" If you are, please discard that thought immediately. You're overlooking a crucial aspect of sports wagering. 
Look, betting isn't solely about predicting outcomes (no one is Nostradamus). That's only a piece of the puzzle. The other piece is getting the maximum value out of every bet. If one sportsbook is giving you better odds — and with that, a better payout — then you take it every single time. 
Therefore, comparing prices across sportsbooks is an absolute must. It'll only take you five or ten minutes of added research, but it'll save you plenty more coins at the end of the day. And you're in this to win (or save) money, right? Of course, you are!
Check out the latest World Series Vegas odds here. You'll get the full lowdown on World Series wagering, whether that be typical lines, props, or futures.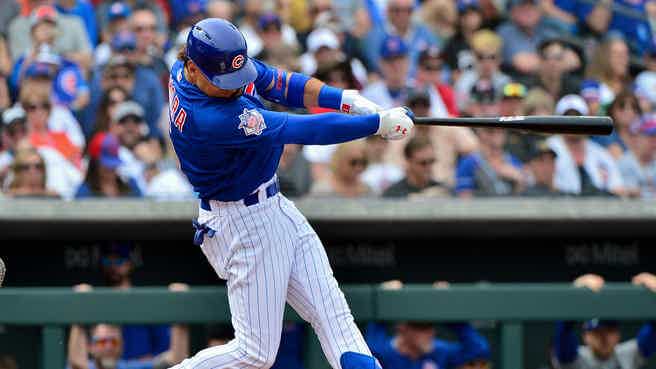 ---
Beating MLB Point Spread Vegas Odds
Earlier we covered the types of spreads available for MLB Vegas odds. Now here's our handy tip to beat those lines: evaluate the pitching matchup. 
Look, there's a bunch of factors that can affect who wins a game and by how much runs — the ballpark being played in, momentum, luck, etc. But if there's one that means just a little more, it's pitching.  
Think of a pitcher, whether its the starter or relief, as the quarterback of baseball. The quarterback is generally viewed as the most important position because the ball is in their hands every single play. The same principle applies to the pitcher, meaning they'll make or break a game. 
Really evaluate a pitching matchup before betting. As an example, does this pitcher perform exceptionally-well against lefties, which this lineup just happens to have in bunches? Or does he struggle in "hitter-friendly" parks? Trust us, having answers to those questions will go a long way when making picks.
If you've done your homework on the pitchers and are ready to place a bet, check out MyBookie for all your betting needs. Registration is quick and easy so you'll be ready in minutes!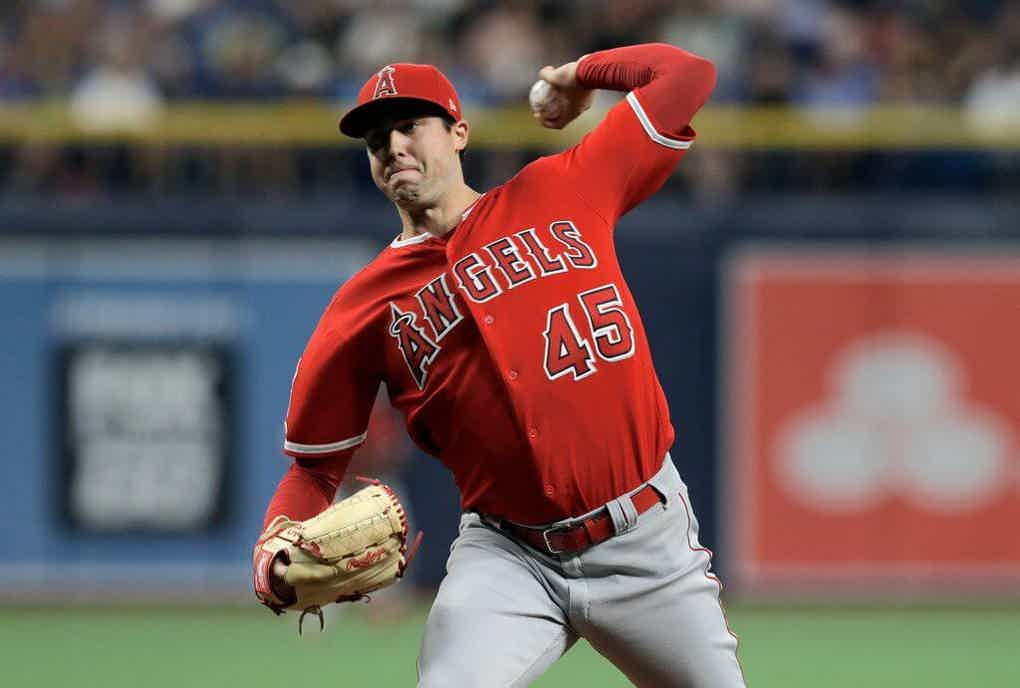 ---
Beating MLB Playoff Odds Vegas
When the stakes get higher, the MLB playoff odds Vegas dwindle. Gone are the pretenders. And when only contenders remain, anything can and does go. 
Seriously, only 10 out of 30 MLB teams make the playoffs — so only the cream of the crop! That's significantly less than the NFL (12 out of 32) and NBA (16 of 30) by comparison. A 162-game regular season does a good job at weeding out the pretenders. 
Each league sends five teams to the playoffs — three division winners and two wild cards. The wildcards are the two teams with the best win-loss mark that didn't claim their division title. Those two wild cards then face off in a one-game playoff, which as you can guess, is a complete nailbiter.
The survivor of that wildcard do-or-die game earns a matchup against the league's top seed — whoever won the most regular-season games — in the division series (ALDS or NLDS for short). The other two division winners also clash this round, which is contested in best-of-five fashion.
The two winners meet in the league championship series (again, ALCS or NLCS for short). With the pennant on the line, the series then becomes a best-of-seven. All this leads to the Fall Classic, which we covered earlier.
If you ever hear talk about "October baseball", it's a reference to the postseason since it occurs during this time of the year. Moreover, it means that the game just feels different come October. Having every play under a microscope will do that. Just don't blink cause you might miss a game-changing play.  
We'll have all your Vegas odds for MLB postseason from start to finish. Every game, every series, every bet — you name it, we got it!