Indy 500 Vegas odds relate to one of the oldest motor racing sports, dating back over 100 years. Online betting sites covering the Indy Series betting odds add to the thrill of watching the races, providing a far more entertaining experience. An ever-evolving sport, which makes the odds to win the indy 500 each year a particularly interesting betting market.
This guide will take our readers through a comprehensive explanation of the various betting markets on offer, as well as providing the latest indy 500 odds to win. This guide is not just geared towards beginners but caters to experts too. The odds were last updated on September 17, 2020:
Congratulations to the 2020 Indy 500 Winner
Congratulations to Takuma Sato who becomes just the 20th driver in history to win two Indy 500 races. He completed the race with an excellent time and was right in amongst the front of the pack the whole time.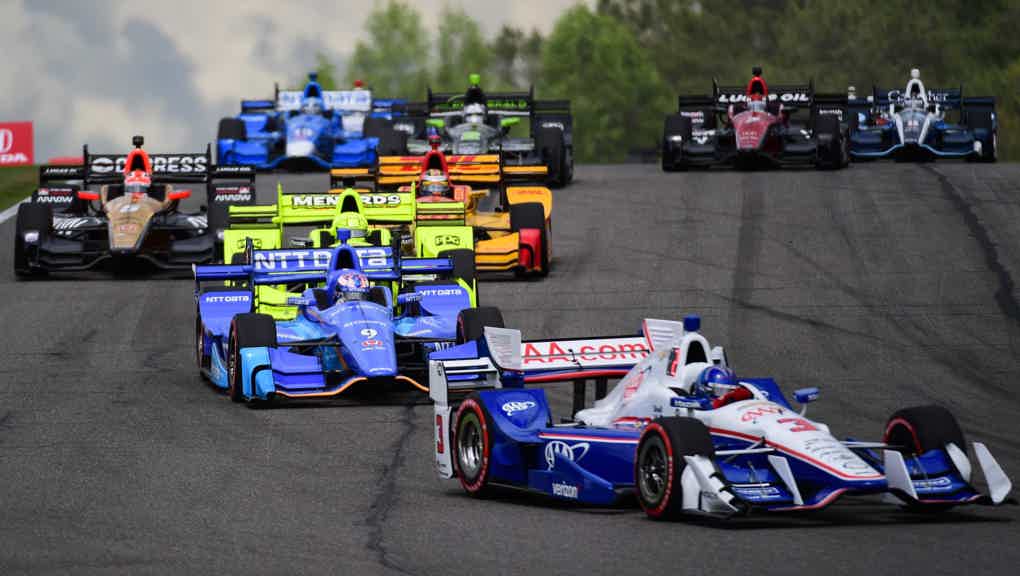 There are a number of top-tier sportsbook providers offering the latest indy 500 Vegas odds. However, we'd advise bettors to take a look at Bovada LV, which provides excellent markets and very competitive odds.
How to Bet on the IndyCar Racing Online
IndyCar racing doesn't differ too much from other motorsport betting. The concepts and strategies undertaken are slightly different, but otherwise, Indy 500 odds are much the same as any other motorsport betting market such as NASCAR.
Be aware that the more knowledge a bettor has about the Indy Series, the more chance they'll find success betting on these markets. However, there are some general rules which are worth following, which we'll delve into next.
Choose a trusted site – It's difficult to know where to begin placing bets on motorsports, notably the Indy Series. We'd recommend taking a look at our list of online sportsbook providers.
Choose a driver and bet type – Choose a driver and bet type that suits the bettor's preferences. Motor racing bets are fairly easy to follow, so choose a market you understand and go with it.
Choose to bet on the series outright or a race – This is less important, as bettors can choose whatever they please and bet in the same manner. However, it's worth deciding if you want a long-term bet (series winner) or a quick bet on a particular race or prop related to that (individual race betting).
Betting on motorsports is growing in popularity as new technology, such as live-betting options, and an increase in the number of motorsports racing options become available. From IndyCar to F1, there are plenty of markets. For some of the latest IndyCar Series odds, take a look at what's on offer at Intertops.
IndyCar Betting Markets
There is an array of betting markets to enjoy for IndyCar, obviously, there are the odds to win Indy 500 and the Grand Prix of Long Beach. But, there is much more on offer. The various bet options available cater to novices as well as the more seasoned sports bettors. We'll briefly list the betting options available and explain how to make the most of then.
IndyCar Championship odds
IndyCar Series outright race winners odds
Podium position betting odds
Pole Position betting odds
IndyCar proposition (prop) bets
Much like in any sports betting market, prop bets are some of the most exciting markets to wager on, as they provide a range of entertaining alternatives to classic betting lines. For example, there might be props about celebrity appearances, who will DNF first, or which driver will lead for the most laps.
A Quick Look at Betting Strategy
Much like with MotoGP betting lines, bettors must consider a range of important factors that can drastically affect the outcome of races. It's important to track racers and keep up to date with industry news, changes in race format, driver status and much more. We'll highlight some key takeaways for bettors to be aware of below.
Driver's track preferences
Statistics sites, predictions and previews
Check the forecast – the weather can significantly affect performance
We thought it worth mentioning the fact that modern motor racing isn't simply down to the ability of the driver and the car they're driving. In fact, most modern racing, from F1 to IndyCar, is data-driven and small details can have a drastic impact on the outcome. As such, having a depth of knowledge about IndyCar racing will bolster the bettor's chances of success. There are a variety of websites dedicated to providing this information, highlighting driver performance.
IndyCar Events
The IndyCar Series is ongoing and has a whole plethora of races to play the odds on each year. However, there are some particular events that bettors often wager on, which we'll list below.
Indianapolis 500
The crown jewel of Indy Series racing, a truly iconic event and a household name all over the world. The 2020 Indianapolis 500 will be the 104th running of the event and is scheduled to take place on the 23rd of August. As always, the event is 200 laps long and offers fans a full day of excitement at the Indianapolis Motor Speedway in Indiana. Any Indy Series driver will have great aspirations of one day winning this legendary event.
IndyCar Classic
Hosted at the Circuit of the Americas in Austin, Texas, the IndyCar Classic is one of the featured events in the IndyCar Series. The race was added to the Series in 2019 and will become one of the most exciting races on the circuit, as the track's design is really unique and adds an extra layer of excitement for spectators.
Grand Prix of Long Beach
The Long Beach Grand Prix is a special race in the IndyCar Series as it's the longest-running major street race held in North America. The street race setup is particularly exciting and not something that has been seen a lot in North American motorsports. For many IndyCar fans, they consider the Long Beach Grand Prix to be the most important event after the Indy 500. The race has been on the circuit since 1975 and attracts hundreds of thousands of fans annually. Moreover, the odds for the Grand Prix of Long Beach are almost as popular as the odds to win the Indy 500.
Related Content