For sports bettors looking to dip their toes into a new arena, did you know that you can actually check out the latest odds and make wagers on… table tennis betting? Surely it might have not been your first thought to lay money down on, but it's a growing market for sure.
The odds for the Moscow Liga Pro odds are available below. The odds are subject to change and will be updated as the markets move. The odds were last updated on October 21, 2020:
Moscow Liga Pro Odds
| | Win | VS | Win | |
| --- | --- | --- | --- | --- |
| Alexey Innazarov | -137 | VS | +100 | Semyon Korolev |
| Vjacheslav Chernov | -120 | VS | -120 | Aleksey Vlasov |
| Dmitriy Tunitsyn | +175 | VS | -250 | Alexey Yanshaev |
| Mikhail Cheklin | +105 | VS | -143 | Viktor Rakhmanov |
Indeed, fans have been increasing their bets on table tennis players and matches ever since the COVID-19 pandemic brought a halt to major sports all around the world. However, the table tennis live betting keeps going up and is a fun way to pass the time. This comes at a point where many are getting restless, and no NBA, MLB or hockey games is certainly a bummer. But, don't fret. We've got you covered.
So, thinking about joining in on the action? In this piece, we here at VegasBetting offer up our table tennis betting tips and provide you with the necessary info on how to bet on table tennis.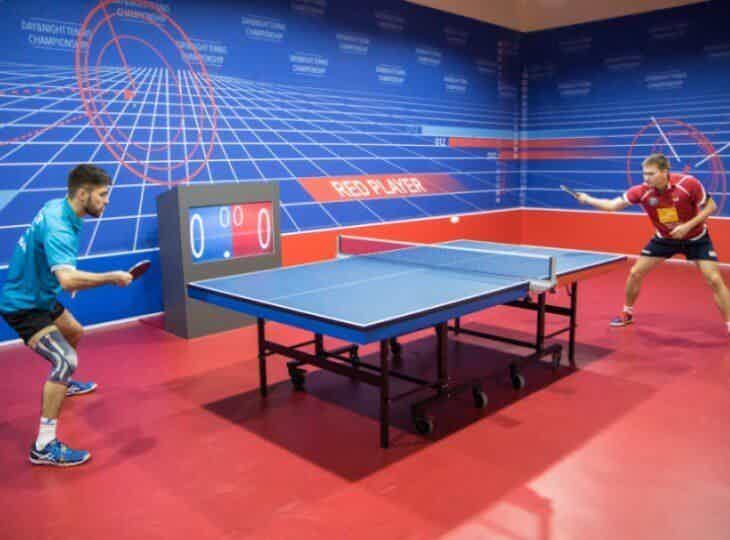 Table Tennis Betting Tips
While table tennis may not be a sport most gamblers are used to, the premise of everything is just about the same. In these head-to-head tilts, you'll have odds both before and during a match for which player will be the favorite to win. With those same odds, you'll be able to determine which person it'd be smarter to put your money on.
For example, if you're looking at a game about to be played in the Ukrainian or Russian League and someone has 1.90 odds compared to another player having 2.10 odds to win, you'd likely want to go with the person with 1.90 odds. However, if you've done your research and think the underdog will win, you'll have a higher payout going with the 2.10 odds.
When it comes to table tennis betting tips, the most important thing to remember is to study the odds that are released and look at how a player has been performing. If someone has 3.30 Las Vegas betting odds to win and have lost eight of their last 10 outings, you're probably going to want to stay away from them.
Just because those odds will give you a much better payout if you choose them, there's also a much stronger chance of you losing out on the money you're investing in them.
In addition, similar to regular tennis, you can also bet on sets as they're being played. This makes the action much more intriguing as you can make up-to-the-minute wagers on your favorite players.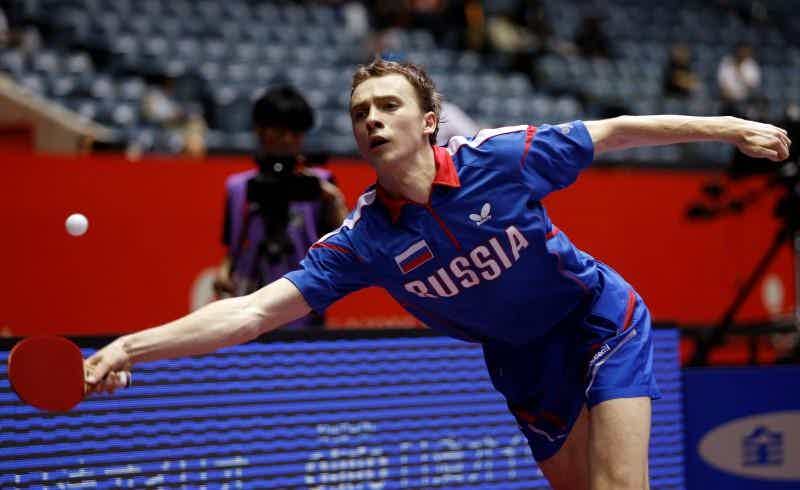 Best Betting Sites
When you feel like you're ready to take the next step, consider the best Deposit Methods and get in on the wagers, there are numerous outstanding table tennis betting sites you can check out that we're partnering with over here at VegasBetting throughout the year. The list includes Bovada, MyBookie, BetOnline, 5Dimes, BetNow, and so many others.
Taking a quick look at Bovada, its layout for live table tennis odds couldn't be easier to navigate. You have the upcoming matches, current ones being played, plus updates of which set the game is in. This, of course, allows for a bettor to bet on a specific set if they're inclined to do so.
When it comes to special bonuses, the sportsbooks we work with always have stupendous deals for new users to take advantage of. On Bovada, there's a 50% bonus right now of up to $250 for new users. MyBookie is offering up to $1,000 on a 50$ bonus, while BetNow is promoting the same offer.
The list truly goes on and on. Remember too that you can use different forms of payment to make your initial deposit, which of course includes Bitcoin.
Picks for ongoing tournaments
As things stand, there's table tennis action going on in Ukraine, Czech Republic, and Russia. The Russian Pro League has been an increasingly popular one to bet on, with stars including Aleksandr Dmitrievich Volkov, Alexander Gribkov, Oleg Kutuzov, and many others.
If you're looking for a fun tournament to take a shot at, the TT Cup is ongoing for both men and women, while the Moscow Liga Pro is also a fun one.
Who will lift the trophy in the Moscow Liga Pro?
We also have the Moscow Liga Pro, which is another Serbian competition. The Setka Cup has proven to be a great betting market, with some great options and lines available. With so many great players to choose from, it's difficult to say who will be the winner. However, the clear favourite in our eyes is the young Alexey Yanshaev, who will play Dmitriy Tunitsyn this week.
Check out the latest odds available at BetUs.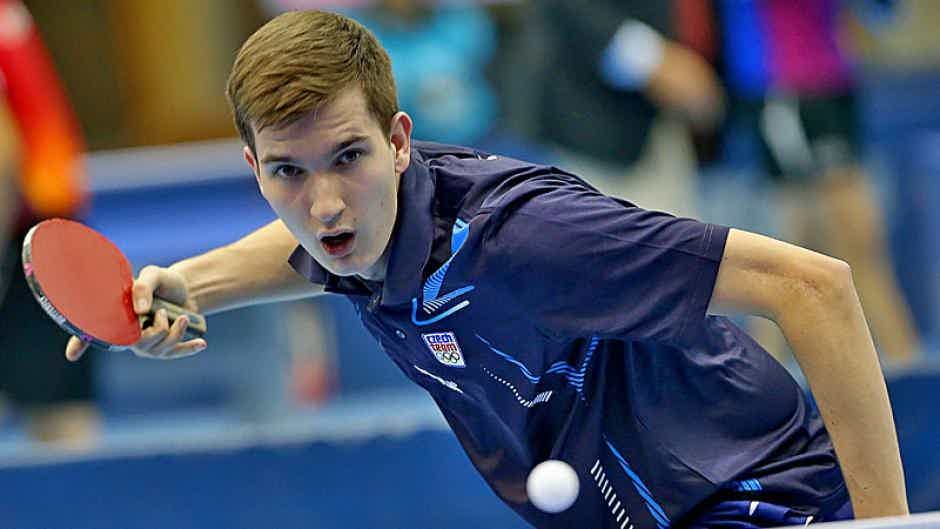 Which and when are the most important tournaments?
Yes, the focus for table tennis fans right now is on particular leagues in different countries, but that doesn't mean that's the pinnacle of the sport. Nope, leave that for the Summer Olympics. Indeed, table tennis is an Olympic event and the best players in the world face off every four years at the highest of stages.
Table tennis first joined the Olympics during the 1988 games in South Korea. To this day, it remains a much-watch spectacle. Unfortunately, the 2020 Tokyo games won't be going on this summer due to the coronavirus. However, it's already been announced the event will be pushed back to 2021. Japan will still host the Olympics, but instead of this summer, things will now take place in July of 2021.
As for the Table Tennis World Championships, the 2020 event was also postponed, but it was recently announced things will now take place from Sept. 27 to Oct. 4 in South Korea.
Related Content