Diners Club Betting Sites
Diners Club International (DCI), more formally known as Diners Club, founded in the United States and has been running since 1950. It's a well-recognized payment method within the gaming industry, with a whole host of Diners Club betting sites offering excellent deposit bonuses.
For those that are wondering what benefits are on offer to those who choose to deposit using Diners Club credit cards. Well, here at VegasBetting we will provide a comprehensive run-down of all the top-rated betting sites available. Simply glance through this guide and you'll be ready to deposit with your Diners Club card and start betting on the action straight away!
Sportsbooks Accepting Diners Club
Bovada offers a great range of betting odds for all major sports, entertainment and political events year after year. 
Mybookie is one of the fastest-growing sportsbooks, boasting a great range of prop bets as well as covering all the mainstream sports betting markets. 
BetNow is boasting a generous number of betting options, with their sportsbook, horse-racing platform, casino, live tables and much more. 
BetOnline is one of the top-rated sportsbooks online and they offer 50% up to $1000 on deposits using Diners Club credit cards. 
Advantages of Diners Club Betting
The cost of having a Diners Club credit card is the most unappealing part of owning the card. While it's something that will put many off, it does offer merit for a variety of reasons which we'll break down now.
Diners Club is a huge multinational company that offers its customers a great deal of protection, much like with any other major credit card company. The biggest and most-wealthy banking company in the world Citigroup is the parent company of Diners Club – now do you feel safe?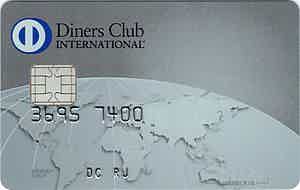 While there are few places safer to deposit than an online sportsbook, it's always good to know you're protected by a reputable credit card company. So for those that want to make a deposit, we'd encourage you to take a look at Diners Club cards.
Diners Club cards are suited to the big-time players. Those that want to make large deposits and want to reap the full benefits of doing so, then this card is for them. The Diners Club is designed to protect its users when making large purchases, pertinently online.
Diners Club Welcome Bonus
Diners Club credit cards are prestigious and well worth having for online transactions, much like a Visa or American Express credit card. These types of cards provide the opportunity for users to take advantage of the many great benefits available.
It's difficult to give an exact number for what is given to Diners Club credit card holders when they sign up and deposit with an online provider. However, we can give a generalized figure that users will most frequently see. What you'll most commonly get with sportsbooks is a 100% bonus on anywhere from $100-300, with the majority of sportsbooks offering 100% up to $200 on deposits.
Are there any fees when I deposit with Diners Club?
Like with all online sportsbook providers, the fees vary from one to the next. However, for the most part, there are minors fees attached to deposits with Diners Club credit cards, though there are a number of sites that offer deposits and withdrawals without any attached costs.
As mentioned before, it's worth shopping around the various sportsbooks to see which offers the best rates on Diners Club cards at the time, because sportsbooks often vary their rates depending on the popularity of certain deposit methods. The cost of using a Diners Club card is quite high and online providers are aware of this, so more often than not deposits and withdrawals are free of charge.
Related Content