Super Bowl LI Free Betting Tips
Atlanta Falcons (+3) vs. New England Patriots (-3)
Over/Under: 59.5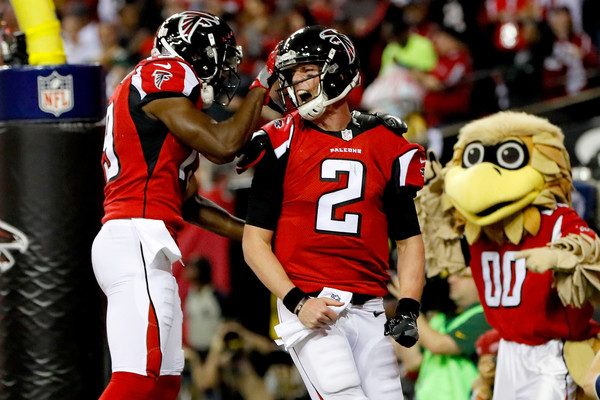 Well, after an entire regular season, we are finally here: at Super Bowl 51.
Like many NFL analysts predicted, the New England Patriots are back in the big game, this being the seventh time they reach the championship round during the Bill Belichick and Tom Brady Era. Their opponents, the Atlanta Falcons, are a team that barely anyone saw coming—though perhaps they should have been on peoples' radar.
The Falcons' offense is that good. They score 33.8 points per game, tops in the NFL, offensive output that shouldn't be coming out of nowhere. And they are averaging even more points per contest over their last eight outings—37.5 to be exact.
Quarterback Matt Ryan spent the regular season basking in dark-horse MVP candidacy, and his credentials have only gained steam since. He, along with star wideout Julio Jones, has the Falcons ranking at or near the top in every passing category that matters—except, of course, passing attempts.
See, Atlanta prefers to beat you with conveniently timed big-yardage games. A lion's share of its offense is devoted to the ground game, where the duo of Tevin Coleman and Devonta Freeman shine. The Falcons keep defenses honest with their volume rushes, giving Ryan time and Jones space to create plays through the air when they deem it fit.
Sustaining this game plan will be difficult against the Patriots. They have the best defense in the league in terms of points allowed per game. And their rush defense places fifth or better in just about every category that matters.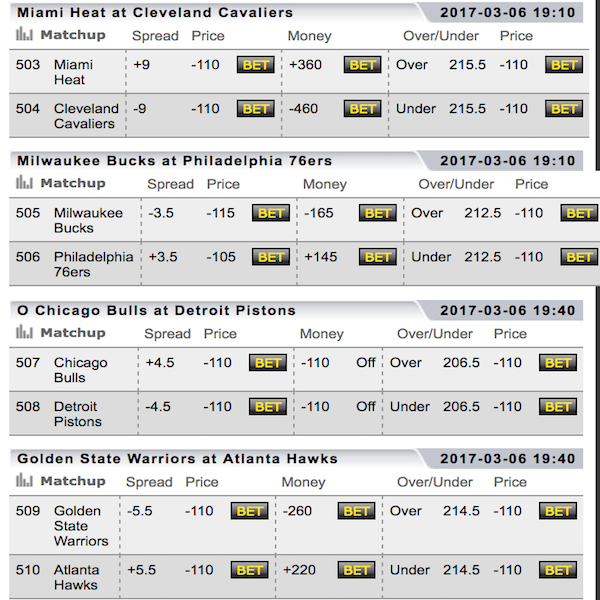 If the Patriots' front seven are able to limit Coleman and Freeman, the Falcons may have to milk the passing game. And if that happens, said predictability will make them easier to defend. The Patriots can double Jones and only send three, maybe four, rushers at a time to attack Ryan.
Here's the truly scary thing, though: Let's just assume the Falcons are able to fire on all cylinders and eclipse their usual 30-point total. What then?
The Patriots, in all likelihood, probably keep pace with them.
My Team's Next Match
Atlanta Falcons
While the days of Brady throwing for 400-plus yards on the regular are basically over, the Patriots have found a way to obliterate opponets with the short yardage gain. Brady is still responsible for the majority of their offensive plays, but they aren't burning out his arm. He will routinely throw for under 300 yards while still tossing three or four touchdowns.
And let's not forget New England has the ever-bulldozing LeGarrette Blount lining up in the backfield. He has been a goal-line terror for opposing defenses this season.
All of which is a problem for the Falcons—an enormous problem. They rank 27th in points allowed per game, don't crack the top half of the league in run defense and, worst of all, rank inside the bottom five of every passing-defense category imaginable: attempts, total yards allowed and total touchdowns allowed.
Atlanta does rank 12th in net yardage per passing play, but that won't be an issue for New England. Again, Brady and friends feast on the short game.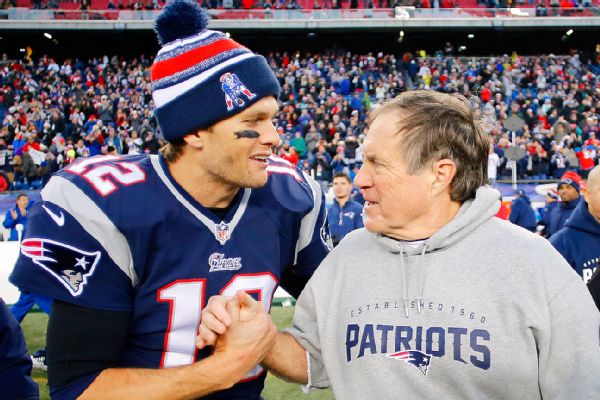 It's not like the Falcons make up for any of their shortfalls when guarding against the running game, either. They are 17th in total yards allowed, 18th in total touchdowns relinquished and an astoundingly bad 26th in yards allowed per ground play.
Barring a catastrophic injury to Brady, the only way the Falcons will give themselves a chance to win this game is by clearing the 40-point plateau. And good luck doing that against this Patriots defense.
It's far more likely the Falcons fail to even eclipse the 30-point mark. Super Bowls are notoriously more physical and calculated than regular-season tilts. The Patriots will look to run the tables on possession time and will probably find success against Atlanta's turnstile in doing so. If they then force a couple early three-and-outs from the Falcons, Ryan and crew will spend the rest of the night playing catch-up against the most well-balanced team in football.
Naturally, you can see the dilemma: The Falcons, impressive as they are, appear hopelessly overmatched.
The Pick: New England Patriots (-3), under