One game into the series, and you can already feel this bubbling rivalry. If you enjoy bad blood, then this matchup is for you.
Dating back to their regular season battles, the games were chippy. The fouls were hard, some even warranting technical and flagrant calls. It all escalated in Game 1 with Isaiah Thomas' tooth being knocked out.
The seeds for this feud were planted over the offseason. Both Washington and Boston were suitors for Al Horford, who ultimately chose the Celtics. From there, these two split the season series 2-2 — with the home team winning each game. Now, the stakes are higher than ever with a ticket to the Eastern Conference Finals on the line.
After rallying from a deficit as high as 17 points in Game 1 to win 123-111, the two-seeded Celtics are -315 to take the series, according to BetOnline. Meanwhile, the three seed Wizards are +265 to come back and win.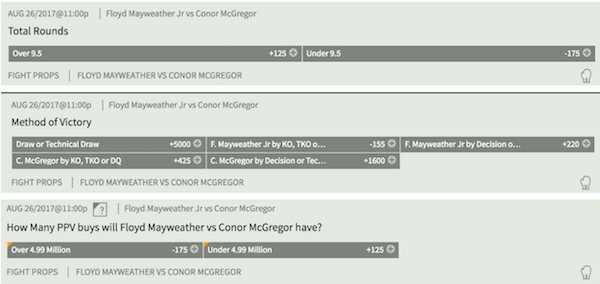 Without question, all eyes are on the point guards in this series. Both teams have an All-Star guiding them, Thomas for Boston and John Wall in Washington's case. However, both superstars have stark differences.
Thomas is known for his scoring punch. He lead the Eastern Conference in scoring during the regular season at 28.9 points a game and just dropped 33 in Game 1.
Wall gets his points, too, but his ability to distribute the ball is his real bread and butter. His 10.7 assists per game were most in the East, and he's the lone player in the league to average at least 10 assists per game each of the last three seasons.
With that said, Wall has had his struggles with the Celtics this season. During the two's regular season meetings, Wall averaged 17.8 points and 8.3 assists a game — both of which are significantly lower than his season average. In Game 1, the scoring woes continued. Yes, he dished 15 assists, but Wall has to do better than 20 points if Washington is going to win this series.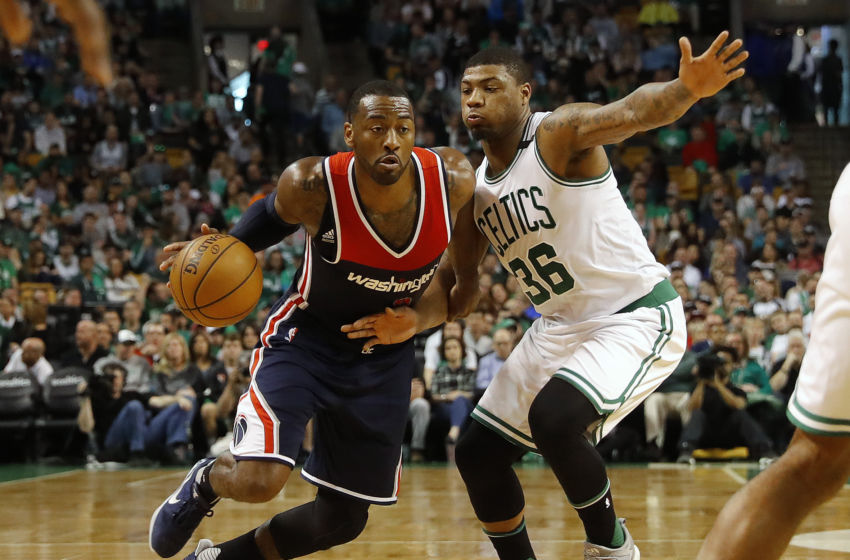 One clear advantage the Wizards have is they have two superstar-esque players. While Thomas is more of a one-man show, Wall has a sidekick in shooting guard Bradley Beal. He hung 27 points in Game 1, which hovers around his season average of 23.1 points a game off 48.2 percent shooting.
However, Beal will have a tough matchup for the remainder of this series with Avery Bradley — cue the battle of the Bradley jokes. Bradley is one of the best perimeter defenders in the league, just ask Beal.
Bradley missed two of regular season meetings against Washington with an injury. Without his lockdown defense, Beal went off a total of 66 points. However, in the other two games with Bradley in the lineup, Beal was limited to just 23 total points. In Game 1, Beal got the slight upper hand, but this matchup will likely go back and forth from here on out.
Both these teams live and die off the play of their backcourt. Whichever tandem has the better series, their team will advance in the postseason.
That's why we're picking the Wizards to pull off the upset. With them, at least there's a balance with Wall and Beal. If one is having a slightly off night, the other usually picks up the slack. The same can't be said about Boston. As the first-round demonstrated, when Thomas was off, the whole team crumbled. That's a lot of pressure on one player.
Nonetheless, expect this to be the closest series of the second round. Between the genuine dislike both teams have for one another, plus how evenly they matchup together, close games will be the norm in this series. If you see a spread that's more than three possessions, then hammer the underdog to at least keep it close.
Pick: Washington (+265)
Series outcome: seven games