You will not find many Ukash betting sites, and if you do find some stragglers out there, my advice is to run. Turn around, close your browser, and get out.
Why such an extreme reaction to this payment method? Well, I am sure it was a fine payment method when it was alive, but Ukash no longer exists as such since 2014.
So, if you see someone claiming to work with Ukash, well, be careful!
Ukash was bought out by Skrill in 2014. All of its existing vouchers then expired the following year. However, they can still be redeemed at a few Bitcoin exchanges.
Ukash was a voucher system that you were able to load at a number of locations: ATMs, kiosks, conveniences stores, or online. They worked to bring more people into the digital world.
Visit our deposit methods page for a full list of active and reliable deposit methods.
Betting Sites that Accept Ukash
Unfortunately, none of our recommended betting sites accept Ukash. There is a good reason for this: Ukash stopped existing several years ago.
Some sports betting sites do accept the companies that bought out Ukash. If they claim to accept Ukash, you may want to clarify if what they actually mean is that they accept Paysafecard or Skrill.
These companies have options that work very similarly to Ukash, so it is not really such a big deal to make the switch. Just be sure to clarify that they are not talking about expired vouchers if they claim to be an online betting site that accepts Ukash.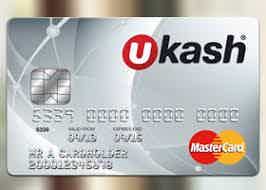 How did Ukash Work?
Ukash was a super convenient way to make transactions online. It offered a great resource for making cash digital.
Essentially, it was a voucher or mini e-wallet. In other words, it was pre-paid, loaded up with concrete funds, and then you could use these funds in different places.
It was special for the way it connected brick-and-mortar establishments with online merchants. You could take cold hard cash to any of the participating retailers.
There, they would give you a card, fully loaded with the cash you gave them. It would also have had a personal number, much like a credit or debit card.
Advantages of Ukash
It is easy to see the appeal of this innovative payment method. I know it is no longer available, but with so many similar methods around, it is good to understand this one. That way, you will have more resources for comparing and contrasting and ultimately finding the best one for you.
Ukash is more accessible
There are lots of people in our country without bank accounts. And luckily with Ukash, you did not need one to be able to use it.
This is very important. Imagine how much of the goods in our country are bought online. For everyone who is unable to access a bank account, or has not had time to set one up, they also need to be able to access the online world of commerce.
Increased Security
Something also fantastic about the Ukash structure is the increased security built into it. This is why we love e-voucher systems.
E-vouchers are more secure because you put funds directly into the betting sites from the voucher, rather than from your bank account. This provides an insulating security layer.
Even better about Ukash is that you can fund your card with anonymous cash. This means that not even Ukash will necessarily have your bank or credit card information.
This system, and others like it, can protect your identity and your bank account. These transactions will not even necessarily appear in your bank or credit card statements.
Responsible Gambling
Another reason we love voucher systems is that they help us organize our finances. With Ukash, you were able to put a specific amount of money onto your card, separate from your other finances.
This way, you could transfer a fixed amount every month, thus separating out your entertainment budget. You were less likely to go over budget without realizing it.
Disadvantages of Ukash Betting
Ukash was a great way to fund your online betting sites. However, today it comes with one major disadvantage: it no longer exists.
You will not find any way to get ahold of Ukash vouchers or places to spend them. Instead, you can try other voucher systems. These are great alternatives and they often accept them at what once were Ukash betting sites.
 Related Content