WagerWeb Bonus
WagerWeb offers plenty of features for bettors
Grab your bonus today at WagerWeb!
Earn cash back in the sportsbook, racebook and casino
50 per cent bonuses available
Promotions run all year long
WagerWeb Bonus
Create your account in minutes!
1

Create your account on WagerWeb => click here

2

Enter your account information in the form

3

Take a 50 per cent bonus or a one per cent cash back option from the sportsbook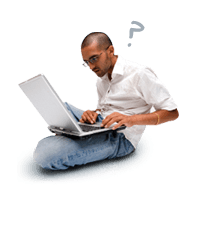 WagerWeb Promotions
All of WagerWeb's promotional opportunities come with a twofold opportunity to get rewarded. You can choose either to take cash back or to utilize the free play option that they offer.
If cash back is your choice, you can garner anywhere from 10-50 per cent, depending on the promotional offer you opt to go with. Likewise, the free play opportunities generated vary from 15-75 per cent, again tied to the promotional offer you elect to choose.
Each of WagerWeb's promotional offers include a five per cent rebate on all wagers placed at major tracks in their racebook and a five per cent rebate on losses in their casino.
WagerWeb Contests
Contests at WagerWeb are released to customers throughout the year. No matter where you live, these contests are available to everyone and have some of the best payouts in the industry. You will find that the site is incredibly easy to use and creating an account takes less than five minutes to complete. The longer you wait to join, the more fun you will miss out on at WagerWeb.
There are contests tied to major sporting events such as the Super Bowl and March Madness and ongoing competitions and tournaments in their casino.
WagerWeb Bonus Rollover Requirements
Every betting site has bonus rollovers, but not all of them have the same requirements. At WagerWeb, the requirements for Bonus Rollovers vary between 8X, 10X and 15X, depending upon the promotion of your choice.
When it comes to bonus rollovers, WagerWeb has some of the best payout rates in the world. The bottom line here is that this bonus rollover is incredible and you should not wait a minute longer to create an account and get in on all of the betting fun. Sign up at WagerWeb today so you can begin placing bets on horses and sporting events at your leisure. 
WagerWeb High Bonus Special
If a large bonus is what you seek, then this is the offer for you. You'll get 50 per cent cash back or 75 per cent in free plays.
This bonus does come with some limitations. Your largest bet during the duration of your rollover is limited to 20 per cent of your deposit amount. Once you have met the rollover, the restrictions will be lifted.
There is also a 15X rollover but you still get a five per cent rebate on racebook volume on all major tracks and and a five per cent rebate on casino losses.
WagerWeb Elite Bonus
If you want to a bonus that allows you to cash out fast, this should be your bonus of choice. WagerWeb's Elite Bonus has one of the smallest rollover requirements around, just 8X. If you take the cash bonus option, you get your risk amount back when you win.
There are no betting restrictions of any kind attached to this offer and you can use a cash bonus on any of WagerWeb's offerings. Not only that but you get one per cent cash back, in the form of a free play on your sportsbook volume every Monday.
There's also a five per cent rebate on your Racebook Volume on all major tracks and five per cent back on casino losses.
WagerWeb High Roller Bonus
The WagerWeb High Roller Bonus is a is a good option if you want to place a couple of bets and eventually go crazy by laying down a big bet on an event. You'll get 20 per cent cash or 30 per cent in free plays with this offer. It has a 10x rollover and there are no restrictions on your bets.
You get five per cent of your Racebook Volume on all major tracks and five per cent of casino losses in the form of rebates. There is no cash back option on the Sportsbook if you take this bonus.
WagerWeb Bust Out Bonus
You may have lost it all, but all is not lost. Via WagerWeb's Bust Out Bonus, when your account hits zero, the next time you top up your account, they will add an additional five per cent to the amount deposited in the form of a free play.
Best of all, there are no rollover requirements attached to this bonus offer.
WagerWeb Tenth Time's A Charm
With the WagerWeb Tenth Time's A Charm bonus, 10 is definitely you lucky number, especially when you are down on your luck.
Make nine deposits in a row without making a payout and you'll get the 10th one for free. Your deposit amount will be the average of the last nine deposits you made,
There is a 5X rollover requirement and your account balance and pending bets have to be at $0.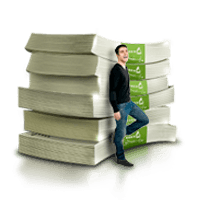 Let's Get Started!
Sign up Bonus of 50 per cent
A variety of bonus offers to choose from
Deposit now!