Golf is fast becoming a more popular sport to bet on in North America, and if you're looking to figure out how to profit off the Las Vegas Golf odds, you're visiting the right place.
First and foremost, it's important not to get confused by the use of Vegas golf odds.
Whether you're looking at Vegas odds for golf's US Open, Vegas' odds for golf's Masters, Vegas' odds for British Open golf or the lines of another tournament, you're not actually seeing anything different from regular betting lines.
Really, Vegas' odds for golf are just lines you'll see at every sportsbook, only they come from oddsmakers and casinos in Las Vegas. That's it.
Best of all, Vegas betting lines are like a universal language in the sports gambling industry. Most online sportsbooks use those lines to create their own. Odds can shift in the lead-up to a tournament, but for the most part, Vegas' odds on PGA golf are the most accurate and most used across the board.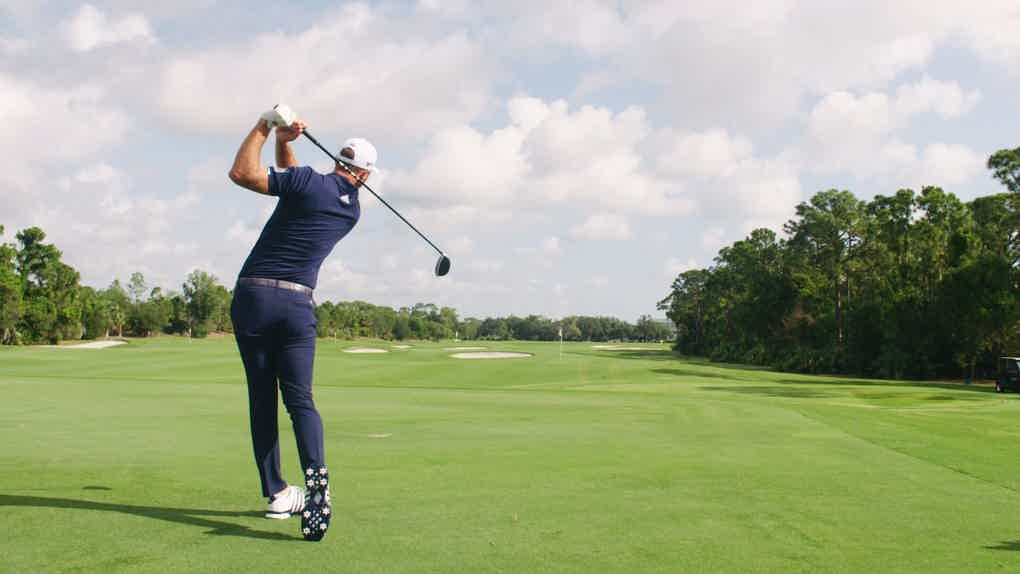 What does all of this mean to you? Well, essentially, if you're looking to bet on a winner of a specific tournament Vegas' odds for golf are your friend—particularly if you don't yet have a favorite sportsbooks you use to place your wagers.
How Do You Bet on Major Golf Championships?
Navigating golfs betting field can be a little intimidating. Do you want to wager on a single tournament? Are you trying to win money on golf's world rankings? What is the Players' Championship? We've got you covered here.
The PGA tour recognizes four majors per season: The Masters Tournament, PGA Championship, U.S. Open and Open Championship. By winning one of these four majors, a player immediately adds 100 points to his world ranking.
If you're looking to find the best place to bet on golf, we recommend Bovada, especially for single-tournament wagers. Read Bovada Las Vegas Review for more information.
Let's now break down all you need to know about golf's biggest tournaments and the types of bets you can make.
The Masters Tournament
This is the first major of the season and is the only one that takes place on the same course every year.
It is always scheduled for the first full week in April at the Augusta National Golf Club in Augusta, Georgia.
The PGA Championship
This used to be the final major of the season, but is now the second and takes place in May on the weekend before Memorial Day. Different courses host the tournament every year.
One recurring theme of The PGA Championship: It tends to be held on some of the more difficult courses in the United States.
The U.S. Open
This is the third major of the season. It tees off in mid-June, and courses are changed each year on a rolling basis. This particular major is notorious for being held at clubs and courses that feature extremely difficult greens.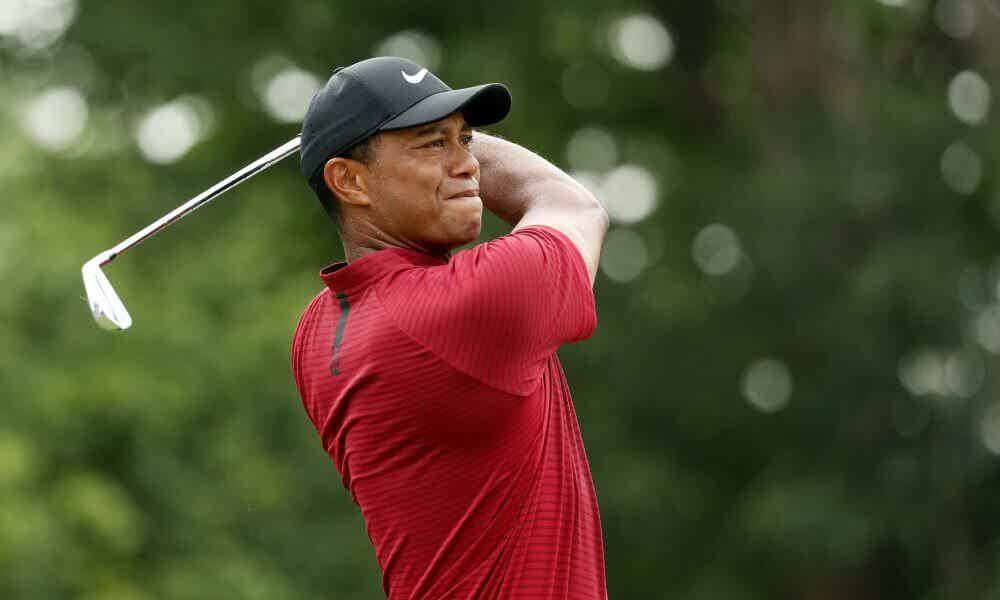 The Open Championship
This is the fourth and final major of golf's season. It is commonly referred to as The British Open. Primarily, this event is held on courses in England or Scotland during mid-July.
The Players' Championship
Although this is not an official major, The Players' Championship is now often recognized as golf's unofficial fifth major. All the big names show up to compete for the largest cash-prize offerings of any tournament of the year.
Since it usually includes the top-50 players on the world rankings and now takes place in March, before the PGA Tour's new season starts, it is often painted as Golf's unofficial championship tournament.
In other words, The Players' Championships is like the lower-key Super Bowl for golf.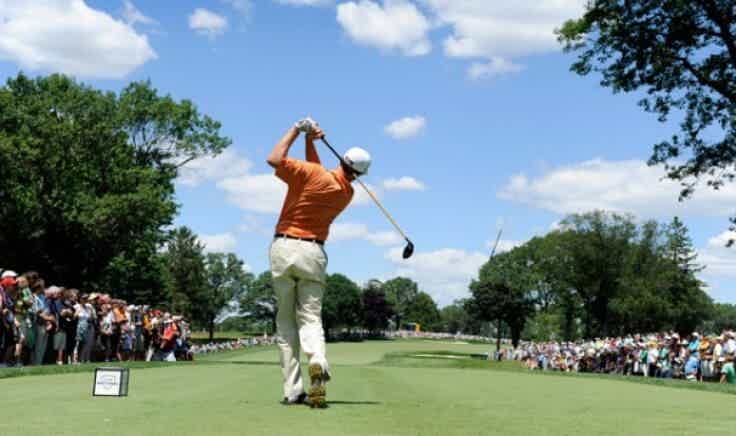 What Types of Golf Bets Can You Make?
Contrary to many other sports, golf tournaments don't offer a ton of betting options. You're usually wagering on the outright winner. However, you do have some alternatives. Let's go through them all
Types of Golf Odds
Moneyline Tournament Bets

Positive Moneylines

Negative Moneylines

Betting on World Rankings

Prop Betting in Golf
This is straightforward. You're trying to pick the winner of a specific tournament. Odds are presented in a positive and negative format.

Positive moneylines show you how much of a profit you'll make by betting $100. For example, if Phil Mickelson is a +300 at The U.S. Open, you'll make $300 for every $100 you bet if he wins.

Conversely, negative moneylines show you how much you must bet in order to profit $100. If Tiger Woods is a -150 for The Players' Championship, you need to bet $150 to win $100. These types of lines are rare in golf and only ever given to the heaviest of favorites.

Some sportsbooks allow you to bet on golf's world rankings. These are the same as moneyline bets, only they're futures. They are again presented in positive and negative format (usually all options are positive), and you're trying to pick which golfer will sit at the No. 1 spot by the end of the season, following The Open Championship.

Prop betting is not too popular in golf, but it is available. These wagers ask you to answer over/under questions. Think along the lines of: Will Tiger Woods shoot over or under a 72 in a given round of a tournament? Will Sergio Garcia finish with more or less than 20 birdies over the course of The Masters Tournament? These are all examples of prop bets you might encounter.