With hundreds of NCAA-sponsored football teams across the country, vegas odds college football can be tricky. But fear not, we're here to give you the "lay of the land" if you will.
The odds to win the NCAAF Championship 2020 are now available. The odds are subject to change and were last updated on October 13, 2020:
NCAAF 2020/21 Pac 12. Conference winners odds
NCAAF 2020/21 Mountain West Conference winners odds
In certain pockets of the country — namely, the "deep South" and the Midwest — college football is king.
There, it's completely normal for diehard fans to pack 100,000-seat stadiums on Saturday to see its favorite SEC (Southeastern Conference) or Big-10 team and future NFL stars in action.
Sure, the players don't get paid, but NCAA football is big money, especially for bettors.
It's the perfect sport to add to your betting rotation, especially when visiting the gambling mecca that is Las Vegas.
The "amateurism" of the college game makes for have-to-see-to-believe moments. Seriously, it's just a different effort level from 20-something-year-olds playing for free compared to the adult millionaires of the pro leagues.
This guide will get you started on betting, and more importantly, beating, those pesky Vegas odds NCAAF.
It's worth pointing out when we say Vegas odds, we mean the same thing as other common terms like "lines" or "odds" by itself. All three can be defined as the betting chance that an event unfolds in any given game (e.g. this team wins by over seven points or this program wins the national title).
We're your destination for any and all Vegas betting. Just find NCAAF Vegas odds here and then use our review section to find the right sportsbook to fulfill your wager.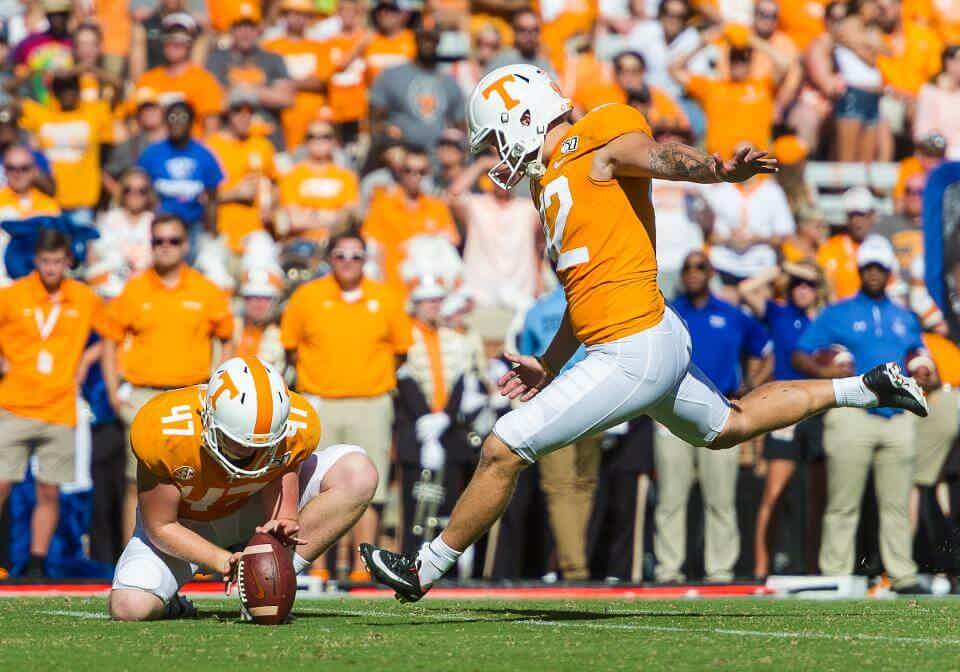 It's all too easy and you'll be dissecting Vegas football college odds in no time!
Outside of pay, the biggest difference between the college and pro football game is the postseason and bowl games Vegas odds that come with it.
NCAAF postseason is broken up into two parts — bowl games and the College Football Playoff.
Allow us to explain.
What the heck is a bowl?
Good question! It's a game after the regular season that sorta counts but really doesn't. Oxymoron, right? Yes, that exactly!
There are about 40 different bowl games, each with a high-paying title sponsor (e.g. Chick-Fil-A Peach Bowl or our favorite, Cheez-It Bowl).
What's at stake? Besides a payout to conference (and TV companies airing the game), very little. The result gets added to a program's win-loss column for the year — nothing less, nothing more. Oh, and there are trophies for the winners.
Earning a bid to these bowl games isn't all that difficult, either.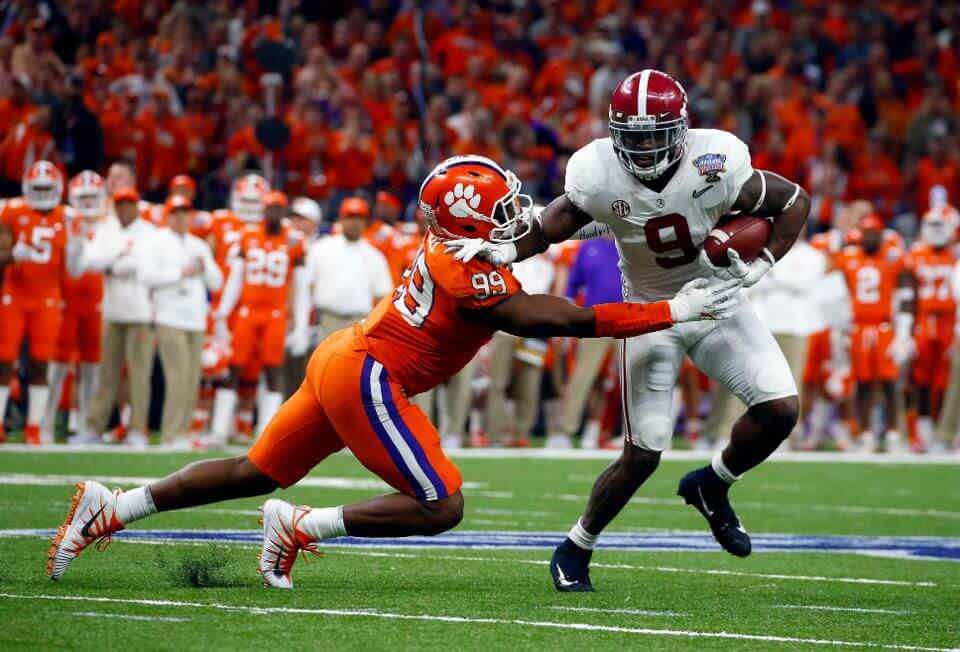 A team just needs to have a .500 record in the regular season. So in a typical 12-game season, that means just six wins. Seriously, that's all it takes (heck, under special circumstances, a 5-7 team can even qualify).
Bowl games are determined the Sunday after conference championship games are played in early December. A selection committee hand-picks the bowl matchups with some oversight from conferences and the bowls themselves.
It's no wonder why it's become more common for looming NFL Draft prospects to skip bowl games. They've become nothing more but cash grabs — for both conferences and bettors alike. But hey, no bettor every complained about 40 extra games to bet on, right?
If not bowl games, then how is a national champion determined?
Ok, so this one actually does matter. The four best teams in the country, as determined by the College Football Committee, compete in a single-elimination playoff for the national championship.
The four designated teams are seeded one through four and play in reverse order (one vs. four, two vs. three).
The 13-person selection committee is not to be confused with the AP Top 25 rankings. While there's definitely overlap in the rankings, the CFP is its own entity.
Winning one of the "Power 5" conferences — think in terms of the SEC, Big-10, and ACC — almost means a guaranteed spot in the playoff. Due to the strength of the SEC, even finishing runner-up in that division is typically worthy of a CFP bid.
Once the four-team playoff is set, NCAAF Las Vegas odds hold pretty firm. You can either bet the futures or take it game-by-game.
Futures are more on the lucrative side since there are four separate betting options and wagers have to be placed before a CFP game is even contested.
Breaking it up into different bets — first on semi-finals then finals — removes the element of surprise, but odds will be on the more modest side. Like anything else in betting, assessing risk-reward is key.
Whether you're betting on the CFP or college football bowl Vegas odds, you'll need a trustworthy sportsbook to handle your money. Look no further than Bovada and BetOnline. Both these sites offer friendly Vegas football college odds and quick sign-up processes.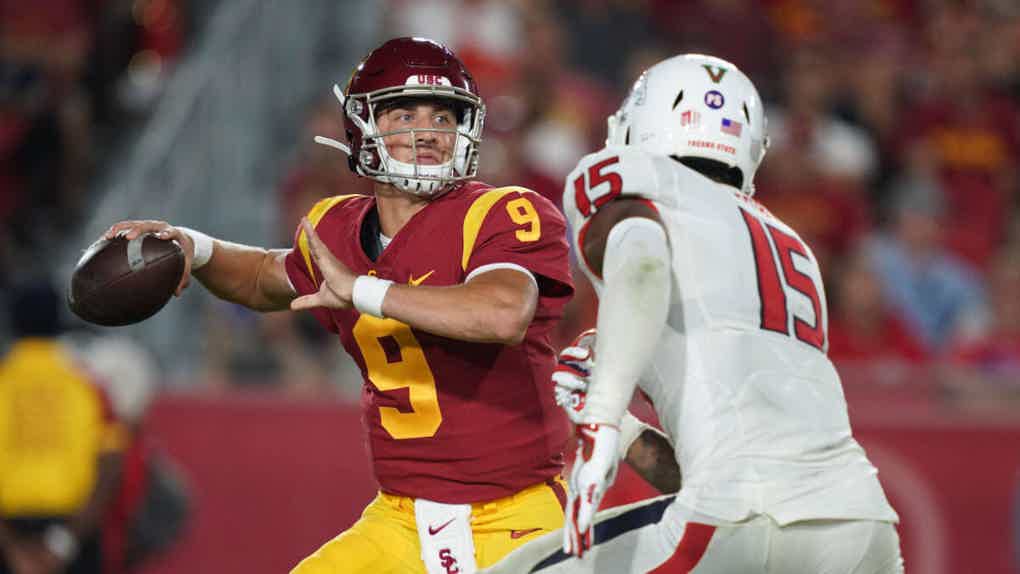 How To Read NCAAF Odds In Vegas
Clemson rallied in the fourth quarter to beat Alabama 35-31 in the national championship game on Jan. 9, 2017 at Tampa, Fla. It was the Tigers' first title since 1981. Let's use the results of that historic game to explain the betting terms below, most of which will be found on betting sites like Bovada review Las Vegas.
---
College Football Money Line
Alabama (-230) vs. Clemson (+190) — To win a money line bet on the national championship or any other game for that matter, all you have to do is pick the winner. In this example, a money line bet on Clemson was a winning ticket. If you bet $100 to win on Clemson, your return was a total of $290 ($100 bet plus $190). If Alabama had won the game, you would have had to bet $230 on the Crimson Tide to earn a profit of $100.
---
College Football Point Spread
Alabama (-6.5) vs. Clemson (+6.5) — If you bet on Alabama against the spread, the Crimson Tide have to win by seven points or more for you to cash your ticket. If you bet on Clemson against the spread, the Tigers have to win outright or lose by six points or less for you to cash your ticket. Since Clemson won outright, obviously the Tigers "covered" the spread.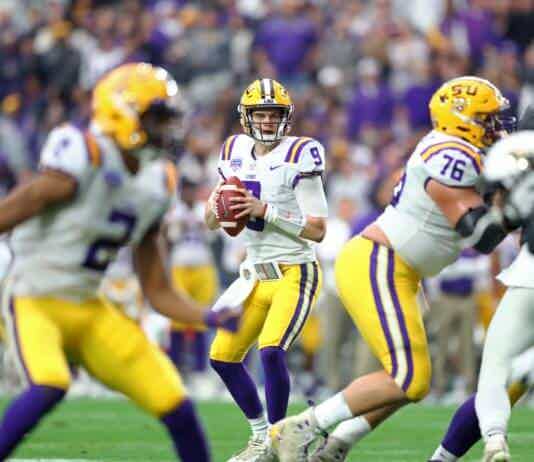 ---
College Football Over Under
Here's another straightforward bet. Oddsmakers pegged the betting line on the national championship at 50.5 total points. Bettors decide whether the final score will add up to more or less than that total. In our example, the final score totaled 66 (35+31) points. If you bet the "over," you have a winning ticket.
---
College Football Futures
If you bet on Clemson to win the national championship before the season or at any time during the regular season, you have a winning futures ticket. A futures bet is based on an event that takes place in the future. In other words, it's like advanced wagering on a specific outcome.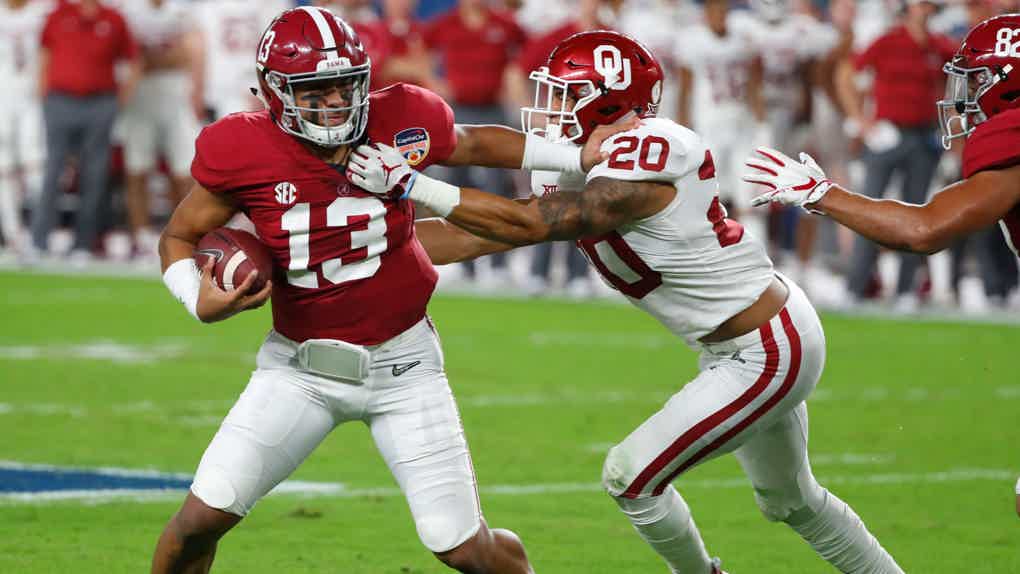 ---
College Football Prop Bets
Prop bets are the game within a game. These types of bets have nothing to do with the final outcome. How many touchdowns will a player score? How many field goals will be kicked in the game? Who will win the MVP title? These are all examples of prop bets.