Here's a quick look at the current future Odds to win U.S. Open:
Men's side
Novak Djokovic +110
Rafael Nadal +350
Roger Federer +600
Women's side
Serena Williams +500
Simona Halep +750
Naomi Osaka +1000
The King and His Court
Novak Djokovic returns to Billie Jean King National Tennis Center in New York as the overwhelming favorite to defend his U.S. Open tennis title.
The champ, who has played in seven of the last nine U.S. Open finals, won his 16th Grand Slam event in July when he outlasted Roger Federer in an epic Wimbledon final.
Djokovic (+110) is almost even money in U.S. Open tennis odds to capture his fourth American title (2019 U.S. Open odds provided by Bovada).
Rafael Nadal (+350), who is the only other player to have won a Grand Slam event this year, is the second choice, while 20-time Grand Slam champion Federer (+600) is third.
Djokovic, Nadal and Federer have won a combined 54 Grand Slam titles. Imagine the tennis odds of one of these three not winning the U.S. Open, which runs from now until Sept. 8 at Flushing Meadows.
Serena Williams (+500), who has captured 23 Grand Slam titles including six U.S. Opens, is the lukewarm favorite on the women's side.
Simona Halep (+750), who won for the first time at Wimbledon this summer, is the second pick, followed by Naomi Osaka (+1000), who is the defending U.S. Open champion and the No. 1 player in the world.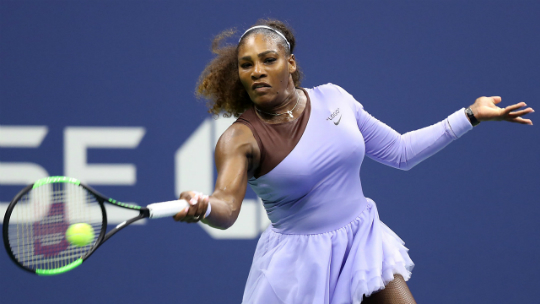 Williams Chases History
Last year's event was Serena Williams' first U.S. Open since a 12-month hiatus to give birth to her first child. The 17th seed lost in straight sets to Naomi Osaka, who was the first Japanese player to contest a Grand Slam women's singles final.
Let's take a look at the top contenders this year, which include their odds, and offer our U.S. Open expert picks:
Serena Williams +500
The 37-year-old has made it to at least the semifinals of the U.S. Open in her last nine championships. During that run, she won four of six finals. This is a big one, though. A victory here would be a record-tying 24th Grand Slam title.
Williams is 19-5 in singles matches this year and has reached the finals in three of the last five Slam events. Even though she is seeded at No. 8, the queen is always the one to beat.
Simona Halep +750
The Romanian star is having her best season ever in Grand Slam events, posting a 14-2 record and her second major victory (Wimbledon). Her record in New York is another story. She has been knocked out in the first round of the U.S. Open three times and has only reached the semifinals once.
The No. 4 seed may be one of the hottest players on the circuit right now, but she must improve a lot on the hardcourts to be considered a serious contender.
Naomi Osaka +1000
Osaka won two Grand Slam events just months ago. A new star has emerged on the women's circuit. Or has she? The 21-year-old hasn't won a title since. Osaka also made early-round exits in the French Open and Wimbledon. And now the No. 1 seed is battling a knee injury just days away from her U.S. Open title defense.
"I would say I'm a fast healer, so I'm banking on that," Osaka said onstage after the U.S. Open draws were completed. "I'm here and I feel as healthy as I can be."
Pick — Serena Williams (+500). A true champion who realizes time is not on her side to make history. This may be one of her last shots at tennis glory.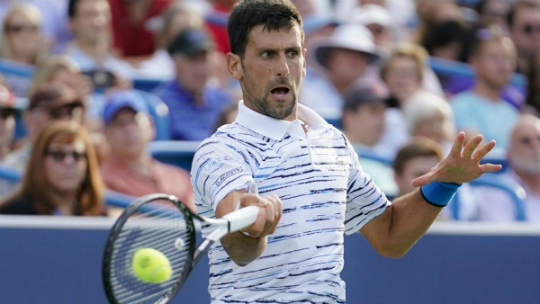 Djokovic Almost Unbeatable
Novak Djokovic broke the heart of Juan Martin del Potro and many of his admiring fans with a straight-set victory in the 2018 championships. "Novak is too fast.
His defense is good," del Potro said after the loss to Djokovic, who is still playing the best tennis of his career. Let's take a look at the top contenders this year, which include their U.S. Open odds 2019:
Novak Djokovic +110
Djokovic's record in Grand Slam matches this year? 19-1. The last two seasons? 40-3. These are staggering statistics for the best in the game today. The 32-year-old would be gunning for a sixth straight major if not for a loss in the 2019 French Open final.
The No. 1 seed has reached at least the semifinals in each of his last 11 U.S. Open appearances. Can he be beat? Of course. Will he? Not on his best surface. The stakes are too high.
Rafael Nadal +350
The king of clay has won on the hardcourts of the U.S. Open three times. The 33-year-old's last victory in New York was in 2017 when Djokovic wasn't around. He comes into the 2019 championships with a good draw and fresh off a victory in Montreal.
"It is great to be part of this rivalry, be in the middle of these three players that achieved that much in this sport in the same era," Nadal said. "Is something that is going to be difficult to see it again. We are not done, so … things continue."
Roger Federer +600
The Swiss superstar won a record five straight U.S. Open titles from 2004-08 and has made at least the quarterfinals in seven out of his last nine appearances at Flushing Meadows, including two finals.
Federer, who turned 38 this month, had just one hardcourt victory on the tuneup circuit before the American championship. No player as old as Federer has won a Slam title in the professional era. Still, this is a major. Expect a deep run from one of the crowd favorites.
Pick — Djokovic (+110). Outside of the French Open, he has owned the Grand Slams, capturing four of the last five. The trend is your friend as Djokovic continues to add to his legacy.
See below the top sportsbooks where you can wager online and choose the best one for you: