In a rematch of last year's Eastern Conference Finals, Cleveland enter as -475 favorites to top Toronto again — they beat them in six games a season ago. The Raptors are +400 to finally dethrone LeBron James.
While it's only been a year since these two met, both have undergone significant face lifts. While the core of the both teams remain, the Big Three in Cleveland and the backcourt duo in Toronto, the role players are mostly new faces.
The Cavs have added proven veterans such as Deron Williams and Kyle Korver in their repeat bid. The Raptors acquired Serge Ibaka and P.J. Tucker in win-now moves.
When breaking this series down, it doesn't help these two teams' four regular season meetings were almost meaningless. They meet three times — all Cleveland victories — in the first six weeks of the year, before most of their new acquisitions were on the team. The last meeting, a Toronto win, was the final game of the season, with Cavs resting their starters.
So what gives? As with any series LeBron is in, the immediate question is who is slowing him down? It will likely be a player-by-committee tasked with stopping the best player in the world. Tucker has some size to him to battle James, but he'll probably receive help from players like Norman DeMarre Carroll and Patrick Peterson.
They're getting a surging James, whomever Toronto throws at him. He played lights out in the first-round series against Indiana, averaging 32.8 points, 9.8 rebounds, and nine assists in a sweep.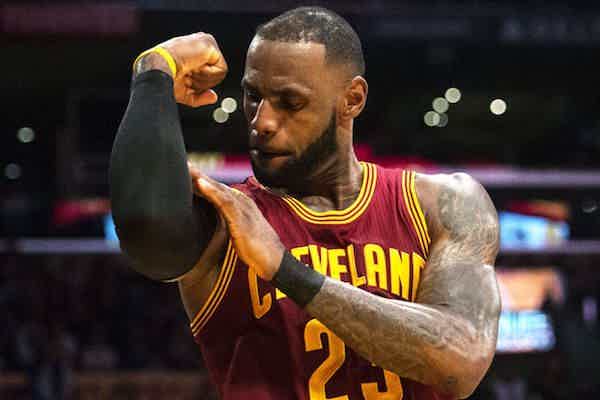 Let's address the elephant in the room: no one in their right mind is giving the Raptors a chance in this series. Obviously, you don't want to bet against the defending champions and LeBron. But let's be optimistic and break down where Toronto can take the advantage. 
The Cavaliers defense is absolutely porous, plain and simple. They haven't turned on the "switch" just because it's playoff time like most predicted. They allowed 108.8 points a game on 48 percent shooting against Indiana. Sure, Cleveland earned a sweep, but the whole series' point differential was just +16. 
The champions biggest weakness — stopping the pick and roll — plays right into the Raptors strength. Toronto's offense doesn't really spread the ball around. Instead, it's on Kyle Lowry and DeMar DeRozan to make plays off screens — and those two do exactly that. 
Yes, Milwaukee gave them fits in the first round. However, give credit to Toronto for adjusting after going down 2-1. They went small and inserted Norman Powell into the starting lineup, before ripping off three straight victories. We can guarantee you the Raptors won't struggle nearly as much as they did against the Bucks in the scoring category.
Powell is a big X-factor in this series. His energy last series sparked the Raptors turnaround and they'll need him to duplicate that. If Powell can improve on his 12.3 point average on 70 percent shooting against Milwaukee, then watch out.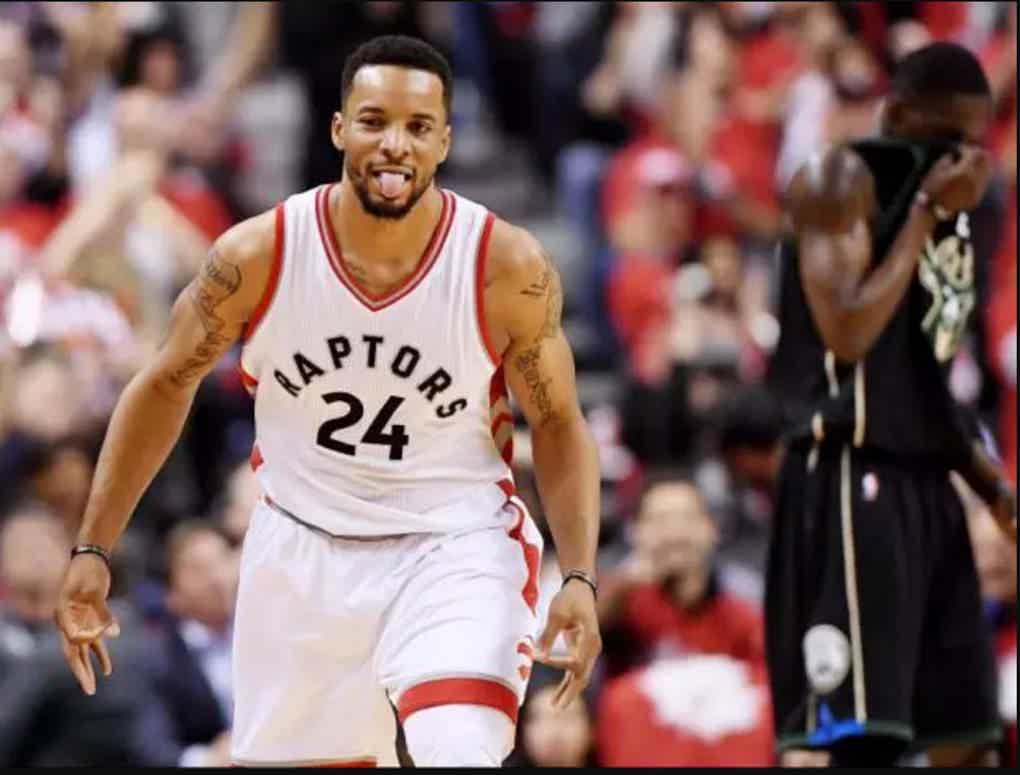 The over is a good idea in this series. The Cavs can't stop a nose bleed and Toronto will have no problem keeping up with Cleveland's high-powered offense.
With that said, let's not overlook Toronto's defensive ability. A little-known fact about the Raptors is they're the only team in the Eastern Conference that finished with an offense and defense ranking in the top 10.
Ibaka has been a great midseason pickup as Toronto's defense has really hit the next gear with him in the lineup. Plus, who remembers Bismack Biyombo giving the Cavs first last season? Well, Ibaka can do what Biyombo did and then some.
Look, we believe Cleveland's path to the NBA Finals is pretty easy. But if there's an Eastern team that can pull off the upset, it's Toronto. They matchup well against them and unlike last year, they have a slew of experience this time around.
We really believe this will be a close series. But alas, LeBron is LeBron. He's absolutely owned the Eastern Conference the past seven years and until that day he's finally dethroned, we're not betting against the King. 
Pick: Cleveland (-475)
Series outcome: six games