Let's take a look at the favorites in the Miss Universe 2019 Vegas odds:
Thailand +300
Philippines +500
Brazil +600
United States +600
U.S. Among Favorites
Entertainment betting sites like GTBets and BetNow have fresh Miss Universe odds posted for the 2019 edition of the famed pageant to be contested on Sunday, Dec. 8th in Atlanta.
Ninety contestants will compete for the title with Jennifer Paweensuda Saetan-Drouin of Thailand (+300) the current favorite (Miss Universe 2019 odds provided by Bovada).
Gazini Ganados of the Philippines (+500) is the second pick, while Cheslie Kryst of the United States (+600) is among a group of women listed third on the Miss Universe betting lines.
Canada's Alyssa Boston (+2500) is among the long shots in the 68th edition of the competition, but that shouldn't be a concern if you're looking for some value in your wagers. Catriona Gray of the Philippines won Miss Universe 2018 at odds of 66-1 (+6600).
Your betting lines are fixed if you make your wagers now, but the odds Miss Universe 2019 will change as the competition approaches for the event which will be held at Atlanta's Tyler Perry Studios in the Peach State.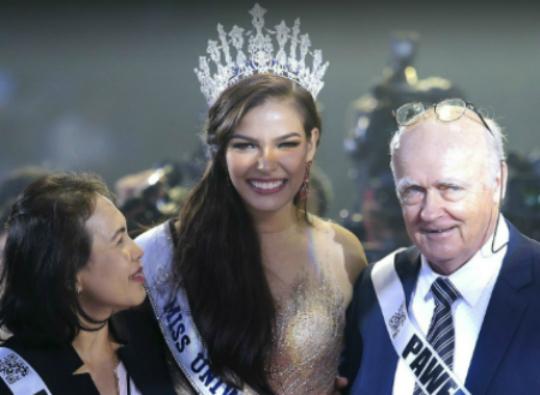 Betting Trends From The Past
The 2019 Miss Universe pageant will be hosted by Steve Harvey for the fifth consecutive year. A new crown made by luxury jeweler Mouawad will make its debut this year.
Here are some betting trends to consider before making your 2019 Miss Universe picks:
Philippines has won two of the last four pageants.
The United States (8) has won the most pageants, followed by Venezuela (7) and Puerto Rico (5).
Olivia Culpo was the last American to win the pageant in 2012.
An American has only won once in the last five times the pageant has been held in the United States.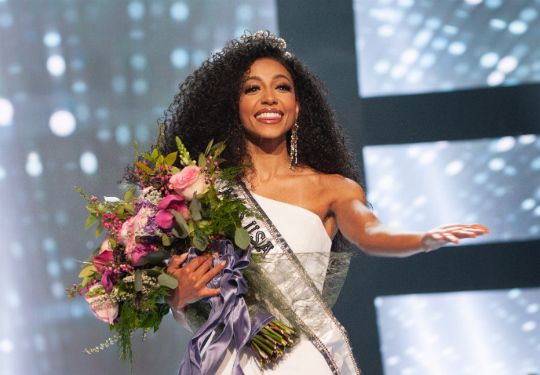 Miss Universe 2019 Prediction
The last country to produce back-to-back Miss Universe winners was Venezuela in 2008 and 2009. It's probably one of the reasons why Ganados of the Philippines is listed as the second pick on the Miss Universe odds board after Gray's victory last year.
But the current top pick is Thailand's Drouin, who is also of Chinese and Canadian descent. The 26-year-old is passionate to help people, especially young women. She has expanded her humanitarian work through her pageant journey since 2013. A victory for her would be the first for Thailand since 1998 — a span of 20 pageants.
The United States has the best record in any country in the history of the competition. It would be a complete surprise if Kryst, who is from North Carolina, isn't among the top six left standing on the stage when the winner is announced. The 28-year-old has been successful at every level of her career, whether it's studying law, competing in track and field, or as a correspondent in the media.
VGB's pick — United States (+600)
See below the top sportsbooks where you can wager online and choose the best one for you: