NBA Finals wagering advice
All betting lines brought to you by Topbet.
Golden State Warriors (-260) vs. Cleveland Cavaliers (+200)
Let's cut to the chase here: You shouldn't be betting on the Cleveland Cavaliers to win the NBA Finals.
It sounds ridiculous. They are the reigning champs! They have LeBron James! They're 12-1 through their first 13 playoff games!
All that is true, but the Golden State Warriors are the noticeably better team, and the sportsbooks are treating them that way. And they're even being kind. Playoff probability models view the Cavaliers in a lesser light. Very few, if any, are giving them more than a 30 percent chance to win.
And rightfully so.
The Cavaliers have the postseason's best offense, according to NBA.com, and it isn't even slightly close. They're tallying 120.7 points per 100 possessions. The Warriors themselves are the next closest team, and they're putting in 115.8 points per 100 possessions—nearly five points less.
Looking beyond the fact that Golden State has turned to its reserves in garbage time more, thereby diminishing its offensive returns overall, Cleveland is free to score as much as it wants. It still won't be able to defend the Warriors. That's the upshot of them adding Kevin Durant: The previous method of leaving Harrison Barnes unattended no longer makes sense, because he's been replaced by one of the best, most dead-eye shooters in NBA history.
In no uncertain terms, the Cavaliers will be lucky to last six games against this group. And it's fine to give them six games, because again, they have LeBron. He is playing the best postseason basketball of his career. Having him at his peak, with Kyrie Irving scoring as efficiently as he is in isolation situations, could and should be good for two victories.
It's futile to bet on them winning the entire shebang, though. It's not going to happen. If it does, it'll be a miracle. And you need way more than +200 returns to bet on long-shot miracles.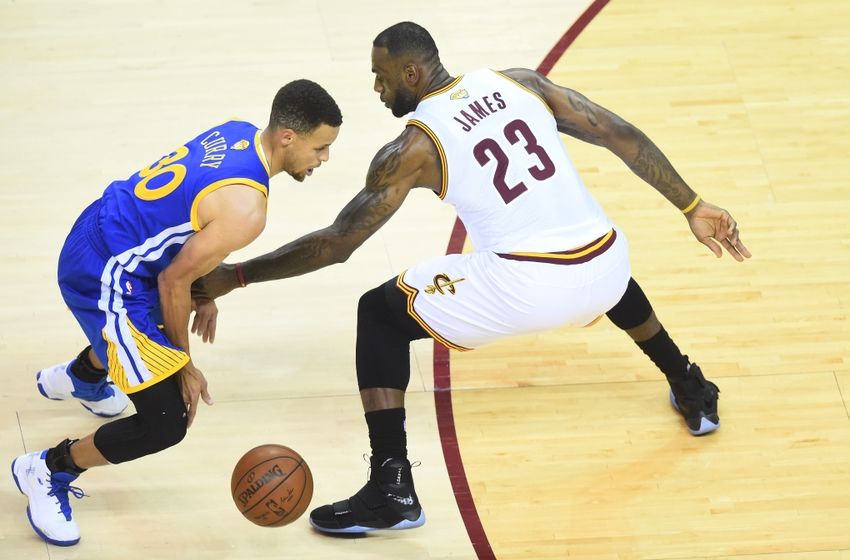 In the event you are going to bet on the Cavaliers, you might as well wait until after Game 1 or even Game 2, when they're presumably down in the series score and the potential return is even more lucrative. You'll want to wager money you're more than ready to lose, but otherwise, this is the way to go if you're bent on investing in the Cavaliers.
As for the Warriors, you can roll with their moneyline now. Bankrolling -260 returns isn't totally terrible. But picking the length of the series will snag you an even bigger possible profit. Betting on a sweep, for instance, yields +550 odds. Rolling with the Warriors in five games gets you +250.
Our pick, though, lies with the Warriors in six games. Once again, we're counting on the history between these two teams, coupled with the stakes, the improvement of Cleveland's supporting cast and the sheer willpower of LeBron, resulting in two victories.
Expecting anything more out of the Cavaliers, though, is a recipe for disaster.
The Pick: Golden State Warriors (-260) in six games (+375)