Let's take a look at the favorites in the UEFA Champions League odds:
Manchester City +500
Liverpool +600
Barcelona +600
Paris Saint-Germain +800
Real Madrid +800
Juventus +800
Elusive Title for City
Liverpool may be the reigning champions, but it's another English club that is favored to take the 2019-20 Champions League title.
Manchester City (+500), which has never won the tournament, is the top pick to capture the title next spring (Champions League betting odds provided by Bovada). The six-time champs from Liverpool (+600) are tied with five-time winners Barcelona (+600) in the second spot.
Three teams share the next spot on the odds board, with Paris Saint-Germain (+800), Juventus (+800), who hasn't won the title since 1996, and Real Madrid (+800), the all-time leaders with 13 titles, slotted in the fourth spot.
All of these favorites need to emerge from group play first to have a shot at the title. With a couple of wide open brackets, some key matchups could take place before Christmas.
The 2020 tournament final will be held at Ataturk Olympic Stadium in Istanbul on Saturday, May 30. It's sure to be a packed house for the championship that day at the best sportsbooks in Las Vegas, like the Bellagio.
Group Draw Held in Monaco
The Champions League, which began in 1955 but was revamped in 1992, begins in late June with a preliminary round, three qualifying rounds and a playoff round, all played over two legs.
The eight group winners and eight runners-up advance to the knockout phase that culminates with the final match in late May. The group draws were held in Monaco in late August.
Here are the Champions League picks for each group, with Champions League odds for each club to win its respective group:
Group A
Paris Saint-Germain +100 Real Madrid -125 Club Brugge +6600 Galatasaray +1600
Two heavy hitters will ultimately clash at some point in the tournament with the playoff seeding on the line. PSG and Real Madrid will both likely advance from Group A, but the runner-up will face even more powerhouses in the knockout stage.
The two top squads have been in a bit of turmoil of late as PSG deals with the Neymar circus, while Real looks to complete a major squad overhaul and return to its winning ways. T
he always talented Spanish club has won four of the last six Champions League titles.
Group Pick — Real Madrid
Group B
Bayern Munich -175 Tottenham +150 Olympiakos +2000 Red Star Belgrade +6600
The top favorites in the group are serious tournament contenders, but they can't look past this round. Red Star beat Liverpool 2-0 at home last season and is a dangerous long shot in this quartet.
Bayern, which has won seven league titles in a row, has bolstered its teams from last season with the German powerhouse adding France's World Cup-winning fullbacks Lucas Hernandez and Benjamin Pavard.
Tottenham has made some changes as well, but the Spurs have been off to an inconsistent start this season.
Group Pick — Bayern Munich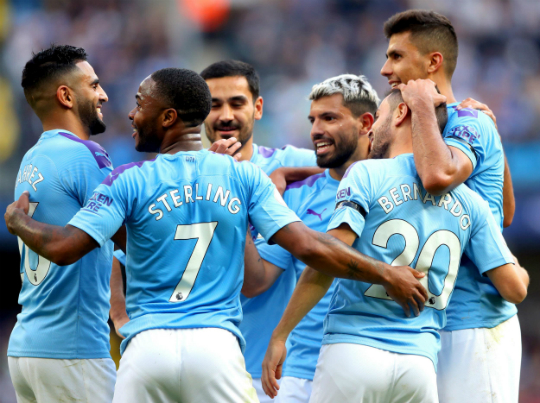 Group C
Manchester City -700 Shakhtar Donetsk +1000 Dinamo Zagreb +10000 Atalanta +650
The pressure is mounting on Man City and Pep Guardiola. City has never won this championship, while the highly decorated coach hasn't won since 2011 when he coached Barcelona to its fourth of five titles.
This squad is the biggest favorite of all eight group winners to not only advance to the knockout round, but win the entire tournament. And, for the third straight season, Man City begins the championship against Shaktar.
"It's important, I know it's important and if it happens it will be important," said Guardiola, who led City to every domestic trophy last season. "I'm going to do my best but it's not going to change my life."
Group pick — Manchester City
Group D
Juventus -165 Atletico Madrid +150 Bayer Leverkusen -1200 Lokomotiv Moscow +6600
The top two favorites are the two teams to beat again this season in this group. And both will want that coveted seeding in the knockout round.
Juventus, which is gunning for its ninth straight league title, suffered a disappointing quarter-final exit last season and after beating Atletico Madrid in the round of 16.
While both clubs made moves in the offseason, none will have a bigger impact than the Atletico signing of Portuguese sensation Joao Felix. Don't overlook this young and surging squad.
Group pick — Atletico Madrid
Group E
Liverpool -200 Napoli +175 Salzburg +1400 Genk +10000
The young Liverpool squad made no major signings in the offseason as it tries for a third straight Champions League final.
The reigning champs meet Napoli again, having played two big matches in last season's group stage. Only a last-minute save at Anfield stopped Napoli from dropping Liverpool out at the group stage a year ago, so the Italians won't be intimidated by the champs.
"We have the same chance like everyone else, but that is all," said Liverpool coach Jurgen Klopp, "and I don't see us, the English teams, dominating. I really think a lot of teams have a good chance."
Group pick — Liverpool
Group F
Barcelona -275 Borussia Dortmund +350 Inter Milan +550 Slavia Prague +15000
Barca have been dumped out of the competition in shocking defeats over the past two years running, so don't check this winner off just yet in what many consider to be the Group of Death.
There still seems to be some issues at midfield and the potential arrival of Neymar could prove disruptive.
Three new key arrivals has made Borussia Dortmund a better squad, which will be hungry to advance past the round of 16 it got bumped from last year. And Inter Milan, under Antonio Conte, has made some major changes as well.
Group pick — Barcelona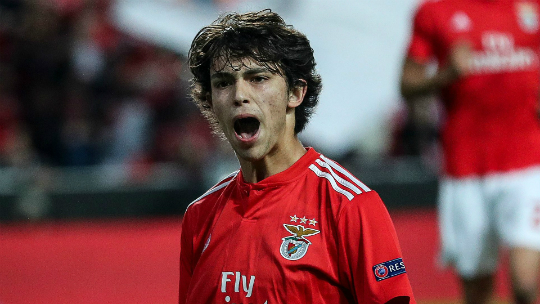 Group G
Zenit-St. Petersburg +500 Benfica +225 RB Leipzig +200 Lyon +225
The most evenly matched group of the tournament sees what many consider to be the weakest top seed. Zenit-St. Petersburg, slotted in at the top spot in the Champions League winner odds, is oddly enough the longest shot on the board.
There are, however, holes in every team's lineup among the four squads, which could lead to some very competitive play. Can Benfica overcome the loss of the young and talented Felix?
Lyon, which made it to the knockout stages last season, seems to be the most inspired this season with the return of former legend Juninho Pernambucano, who is now the club's sporting director.
Group pick — Lyon
Group H
Chelsea -130 Ajax +300 Valencia +350 Lille +1000
Chelsea will be delighted to line up against an Ajax team weakened by the departure of many key players, but the Europa League winners are missing some bite in their attack as well with the loss of Eden Hazard.
Chelsea, which has never lost in six Champions League meetings against Valencia, is suffering some growing pains early in the season, but the squad under new manager Frank Lampard has the talent and depth to claim this group and grab a seeding in the knockout round.
Group pick — Chelsea
Champions League Final Prediction
The Champions League has been won by 22 clubs, with 12 of them winning it more than once. Real Madrid is the most successful team in tournament history, with 13 titles, including its first five seasons.
Milan has seven titles, while the reigning champions from Liverpool have six.
Spanish clubs have the highest number of victories (18 wins), followed by England (13) and Italy (12). England has the largest number of winning teams, with five clubs having won the title.
Championship pick — Liverpool (+600). Manchester City may be the most dangerous team in Europe right now, but the squad always seems to find a way to spoil the party. Liverpool, on the other hand, has a stellar track record with six championship titles.