Entropay gambling is a rather difficult thing to find these days. Entropay was once touted as an improvement on the traditional Visa card. It was a digital card. It was a payment method meant to be accepted everywhere Visa is.
However, in 2019 it stopped issuing any new consumer-facing products. So if you have not yet gotten your Entropay card up and running, you probably will not be able to get in on the Entropay betting game.
That being said, some of you may have Entropay cards from before the shuttering. If you have an old Entropay card loaded up and ready to use, we will lay out some details.
But beware, none of our recommended sites accept Entropay as a deposit method. Entropay betting sites are hard to find, as Entropay has been on a sharp decline. And the betting sites that do accept it are not ones we are keen to recommend.
Entropay Betting Sites
Entropay betting sites are a rare, nearly extinct species. They are very hard to find.
The sites that do accept Entropay are not ones we are happy to recommend. It is an industry-standard not to accept it for a reason.
As a fallen payment method, you can never be sure of its future. Previously many sites did use it as it came with many security features and advantages.
However, as it fell, betting sites decided to stop accepting Entropay, as a way of preventing bureaucratic complications or hiccups. With so many other deposit methods available, this really shouldn´t be a problem.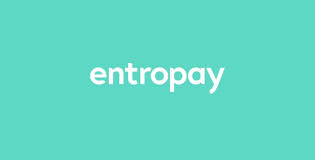 Advantages of Entropay Betting
When it was availñable, Entropay betting came with several advantages.
Extra Security
Entropay betting was a highly secure way of depositing money into your betting account.
That is because it was a prepaid digital card. What does that even mean?
Well, you would put money on your Entropay card from your traditional credit or debit card or bank account. This money was then at your disposal around the internet.
Voucher systems, such as Entropay, are great for this reason. They put an extra layer of protection between your personal information, on your bank account or your credit cards, and the outside world.
Responsible Gambling.
This makes it more secure in terms of potential system hacks. But also in terms of responsible gambling.
Because you can put a certain amount of your monthly entertainment budget into your Entropay account and only spend that, it is easier to spend exactly the amount you want to.
They make it easy to stay within budget, even during the excitement of betting on the NFL.
Convenience
When it was up and running, Entropay was widely accepted. In fact, it was accepted everywhere Visa was.
That means access to one of the world's largest payment networks. With a name like Visa attached to the card, it was an easy decision for most retailers and vendors to accept it.
It was also backed by Ixaris Group Holdings Limited. They are still licensed by the Financial Conduct Authority to issue electronic money.
It is just that they do not do so anymore.
Entropay Welcome Bonuses
All of our recommended betting sites will offer great welcome bonuses. Some will be more generous than others. You can redeem some of them multiple times. But they all have one thing in common.
None of them offer Entropay-specific welcome bonuses.
You can take advantage of their welcome bonuses no matter which deposit method you use. And because Entropay is not accepted by any of VGB's favorite sports betting sites, you cannot use Entropay to get a welcome bonus.
Welcome bonuses almost always require deposits. A few sites offer no-deposit bonuses, but they are quite small.
And because you do not need to deposit for them, you do not have to worry about the dirge of sites accepting Entropay as a deposit method.
Are there Fees when I deposit with Entropay?
When there were Entropay betting sites they did not charge extra fees for using Entropay. They do charge fees generally for different deposit methods. Betting with Bitcoins or other cryptocurrencies generally accrues the lowest fees. 
Any card will generally incur a fee and have several days of transaction time. The fees for Entropay were not higher than the standard fee for cards, like Discover.
But Entropay did have its own fee structure. They charged almost 2% for deposits from other accounts. There was a small fee for having an inactive account for six months or more.
There was also a small fee for withdrawing your funds to your bank account. So, while online Entropay betting sites did not charge extra fees, it is always a good idea to step back and get a full picture of the fee structure.
 Related Content